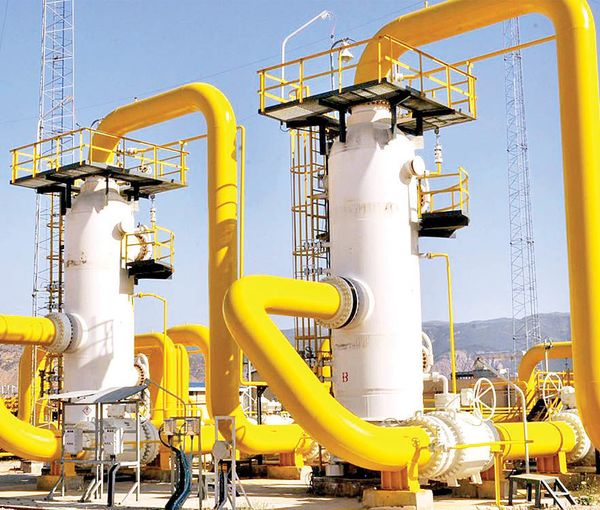 Russia Never Invested 'A Penny' In Iran's Energy Sector
As Tehran provides military drones to Moscow, an Iranian energy expert says Moscow has never invested a penny in Iran's energy sector, despite contracts and deals.
Iran's oil and gas industries that have remained its main financial providers, have been deprived of Western investments and technology since the 1980s due to Tehran's anti-Western foreign policy. As a result, the government has been constantly advertising the great benefits of cooperation with Russia and China and hinting at tens of billions of dollars in possible trade and investments.
Morteza Behruzifar, an energy expert in Tehran told the ILNA news website recently that a recent memorandum of understanding with Russia for building LNG terminals in Iran and for swapping natural gas will not lead anywhere. Russia has never invested in Iran's energy sector perhaps because it perceives Iran as a potential competitor, especially in exports to Europe.
In July, Iran's national oil company announced it had reached a $40-billion agreement with Russia's Gazprom to develop joint energy projects, including pumping Russian gas to Iran for a potential swap deal. Ostensibly, Iran will deliver the gas to Russian customers, but this is unrealistic because none of Iran's neighbors currently buys Russian gas, except for Turkey that has its own direct pipeline.
A gas swap would have made sense if Iran had liquified natural gas (LNG) technology and terminals to export gas to markets such as Europe. The other theoretic possibility would be for Russia to help build this technology, but Moscow itself must rely on Western companies to build an LNG export infrastructure.
"Until now Russia has not been able to build even the smallest LNG plant for itself," Behruzifar said, adding that there are just a handful of Western firs that are capable of infrastructure for LNG export. "We should not have any expectation that Russia can help us" in this field he maintained.
He also explained that the only technology Russia and Iran have available is to build underwater pipelines in shallow seas, such as a segment of the Persian Gulf between Iran and the United Arab Emirates, but Abu Dhabi would hardly agree to that given outstanding security and regional issues with Tehran.
India is another possible market for Russian gas through Iran, but the problem is that a pipeline must pass through Pakistan, an option New Delhi does not like because it will establish a leverage for Islamabad.
The other possible rout for exports would be a pipeline to Oman, but that requires deep-water technology that both countries do not have. In fact, Nord Stream 2 was built by European companies, which will not deal with Iran and Russia, both under stringent sanctions.
"Even before the war with Ukraine [Russia] had not invested a penny in Iran," abiding by all United States' sanctions, Behruzifar said.
Russia has always been Iran's competitor in the energy sector, never its partner, the analyst said. It would never allow Iran to become a natural gas exporter to Europe, he added.
However, the clerical government in Iran having failed to normalize relations with Washington has doubled down on its policy of partnering with Russia. Supreme Leader Ali Khamenei in a meeting with Vladimir Putin in Tehran in July praised his "initiative" of invading Ukraine, describing it as a necessary reaction to the West and NATO.