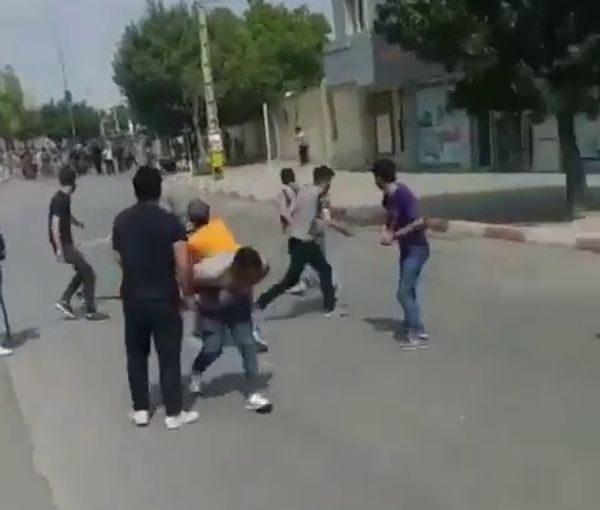 Strikes, Protests Raging In Iran Over Death Of Hijab Victim
People in several Iranian cities are holding strikes while security forces have attacked protesters in a couple of cities as the country is enraged over the death of a young hijab victim.
Mahsa Amini's death in the custody of hijab enforcement patrols, has shaken the country, with reports saying police forces fired at protesters in Divandarreh, where at least 10 people were injured, and Saqqez in the Kurdistan province on Monday. People in the capital Tehran and the central city of Esfahan (Isfahan) are also holding on-and-off protests with bouts of clashes with security forces. 
Business owners in the cities with large Kurdish populations such as Baneh, Marivan, her hometown Saqqez, and Kurdistan provincial capital have staged a general strike to protest the murder of Mahsa Amini, also known as Zhina, announcing that they will continue the strikes for several days despite warnings by the authorities. 
Videos sent to Iran International show police using tear gas against people while many citizens have opened the doors of their houses to shelter the protesters. 
In one video, a group of students stand outside the office of their university's cleric, most probably the representative of the Supreme Leader at the university, chanting "Mullahs Must Get Lost" as the cleric is watching them through his window.
While authorities are lying about the circumstances of Mahsa Amini's death and defending the Islamic religious patrols, Tehran's "morality" police chief Colonel Mirzaei has been "suspended" until further investigation into Mahsa's death.