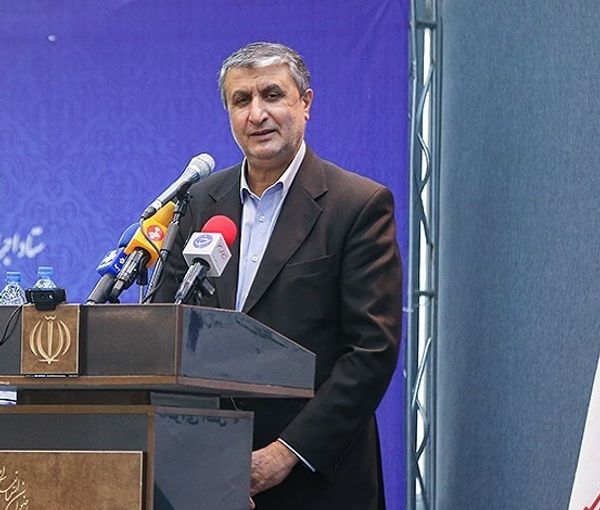 Iran Reiterates Plans To Build More Nuclear Power Plants
While Iran's insistence on its demands has cast doubts on a quick revival of the 2015 deal, the country's nuclear chief spoke of building more nuclear energy plants. 
Addressing a conference on the exchange of modern energy technologies on Tuesday, the head of the Atomic Energy Organization of Iran (AEOI) said Tehran pursues the "open door policy" and seeks to become a hub for designing and building nuclear power plants.
Mohammad Eslami added that "We intend to provide various services in the field of nuclear technology, including the development of nuclear power plants and nuclear power generation," the he said, claiming that the country plans to convert 20 percent of its energy portfolio into nuclear power.
Eslami had earlier said that Iran plans to invest $50 billion for building new nuclear power plants, noting that the new power plants will be able to generate 10,000 megawatts of electricity, still far from the country's total need. 
For decades, Iran has neglected investment in other sources of power, especially renewables, making it almost impossible to bounce back in the foreseeable future, considering its isolation in the global community. Currently Russia is the only country cooperating with Iran in the nuclear industry. 
Commissioned by Russia in 2011, Iran's Bushehr power plant has one operational unit that generates 1,000 megawatts, providing less than two percent of the country's electricity. In July. Eslami said construction projects for phase two and three of the Bushehr Nuclear Power Plant have accelerated since a few months ago.
Russia says it received the needed assurances from the United States that sanctions for its invasion of Ukraine should not impact implementation of a revived nuclear deal, the JCPOA. If finalized, the renewed deal lets Russia cash in on a $10-billion contract to build atomic reactors in Iran.