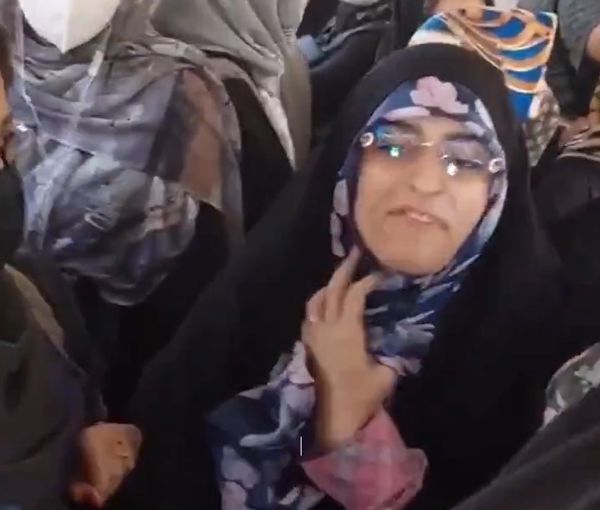 IRGC Media Claims Anti-Hijab Protester In Viral Bus Video Arrested
After a video of a woman enforcing hijab rules quarreling with a female bus rider became viral, IRGC affiliated Fars news said the hijab violator has been arrested.
The video started circulating on social media on Saturday, a few days after Iranian women launched a campaign against the compulsory Islamic dress code, or hijab. 
In the video a woman fully covered by a long, black 'chador' – which is typical of the supporters of the Islamic Republic – is seen shouting at a woman who had unveiled in a transit bus. The quarrel became so frantic that other passengers intervened and kicked the hijab enforcer out of the bus. She was also recording the incident and threatening the hijab-protester to send it to the Revolutionary Guards. 
Some people on social media express doubt that police has been able to identify the hijab challenger in a matter of hours, and they regard the news by the Fars as only a tactic to frighten people whose support for anti-hijab protests are growing. 
In another video released this week, a man started berating a few teenage girls who had removed their hijab at a subway station in Tehran, but other people came to help and sent the angry man away. 
However, Iran has started arresting women who participated in the nationwide civil disobedience campaign against the compulsory Islamic dress code this week.
On July 12, following a call by women's rights activists for civil disobedience with the hashtag of 'No2Hijab' social media exploded with dozens of videos and photos of women unveiling in public.