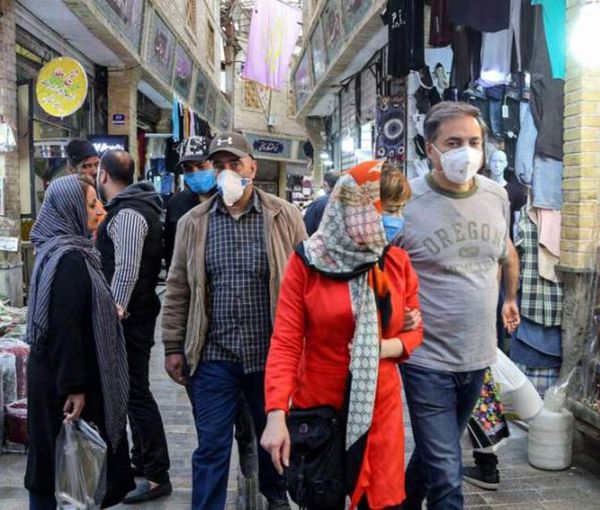 Food Price Inflation In Iran Reaches 80 Percent
Inflation soared in Iran in May-June as the government lifted import subsidies for essential goods, with food prices jumping by more than 82 percent.
The inflation rate reported by the Statistical Center of Iran (SCI) pertained to point-to-point calculation of rising prices, comparing the last Iranian calendar month of Khordad that ended June 20 with the same month in 2021.
Based on figures announced by SCI on June 22, overall point-to-point inflation rose by 52.5 percent, while non-food goods and services rose by 36.8 percent compared to the same month in 2021.
In early May, the government decided to end food import subsidies in place since 2018, that was allegedly abused by corrupt officials and businessmen to divert cheap dollars provided by the government, for non-essential imports.
The program of import subsidies cost the government $9-15 billion a year, depending on widely diverging figures quoted by different officials.
When the Iranian rial began to nosedive in early 2018, the government decided to offer cheap dollars for importing essential goods and commodities, such as wheat, animal feed, medicines, and a range of other items.
But rial's decline continued without reprieve with the currency losing value ninefold by April 2022, as United States' sanctions on Iranian oil exports and international banking imposed in 2018 continued.
Protests around Tehran Bazaar after another fall of the national currency. June 11, 2022
Compared with the previous month this year (April21-May 20), the inflation index rose by 13.2 percent. But the shocking price jump was for the food sector with a 36.8 percent jump in one month.
However, the most politically significant and sensitive price increases were for cooking oil, bread and cereals.
Cooking oil jumped by 200 percent in one month and 250 percent compared with the same month in 2021. Bread and cereals jumped by 93.8 percent in one year and almost 20 percent compared to the previous 30-day period.
Dairy prices jumped by 47 percent in one month and 111 percent in one year.
However, the numbers published by the SCI still might not convey the real picture of rising prices. For example, in case of rents, the report showed an annual increase of 31.7 percent, while other reports speak of up to 100 percent rise in rental fees in the past few months, driving some lower middle class families into homelessness.
Protests began immediately in May after the government announced the elimination of food subsidies and have continued almost daily since then. Even government-controlled media are slamming the presidential administration for what they say is mismanagement of the economy.
Around 80 percent of the economy is directly or indirectly controlled by the state, which leads to planning nightmares, nepotism, political favoritism and corruption.
What helped the Islamic Republic to muddle through in past decades was oil export income, which has been significantly reduced by US sanctions imposed when the Trump administration withdrew from the 2015 nuclear agreement known as the JCPOA.
Year-long negotiations to revive the agreement have not succeeded, reportedly by Iran's insistence for removal of sanctions imposed on its Revolutionary Guard, which is accused among other things of supporting terrorism.
With sanctions in place and an economy burdened by inefficiency, Iran's financial situation will likely remain dismal, making the political atmosphere unstable in the country.