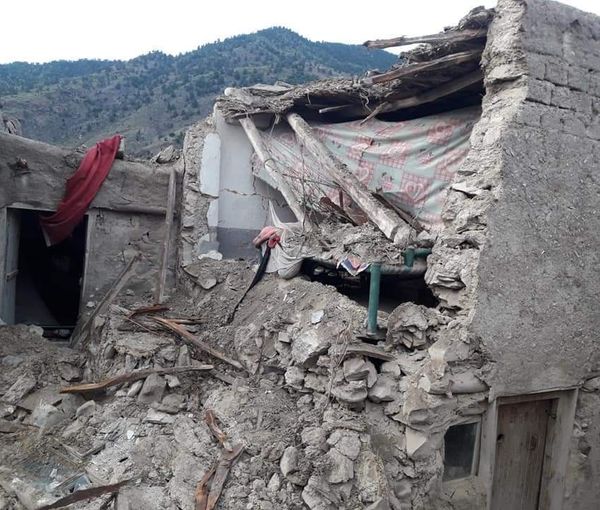 Strong Quake Kills At Least 1,000 People In Eastern Afghanistan
An earthquake of magnitude 6.1 killed at least 1,000 people in Afghanistan early on Wednesday, leaving over a thousand of others injured while the toll is likely to rise.
According to the US Geological Survey (USGC), the quake struck about 44 kilometers (27 miles) from the city of Khost, near the Pakistani border. Photos and videos from the area showed homes reduced to rubble and bodies covered in blankets on the ground.
The strong jolt was also felt in parts of Pakistan, India and Iran.
Most of the confirmed deaths were in the eastern Afghan province of Paktika, where 255 people had been killed and more than 200 injured, said interior ministry official Salahuddin Ayubi, adding that In Khost province, 25 people had been killed and 90 taken to hospital.
He said the toll will rise as information is trickling in from remote mountain villages, where it will take some time to collect details.
Authorities said a rescue operation has been launched and helicopters have been dispatched to remote areas to carry some of the injured, but locals say people themselves are removing the bodies of the victims from under the rubble in the absence of government and systematic relief teams.
It was the deadliest earthquake since March 2002 that killed a total of 1,100 in the country, which has a long history of earthquakes, many in the mountainous Hindu Kush region bordering Pakistan.
Later in the day, a 5.2-magnitude earthquake also hit an area near the Persian Gulf port city of Bandar Mogham in Iran's southern province of Hormozgan. No casualties were immediately available.