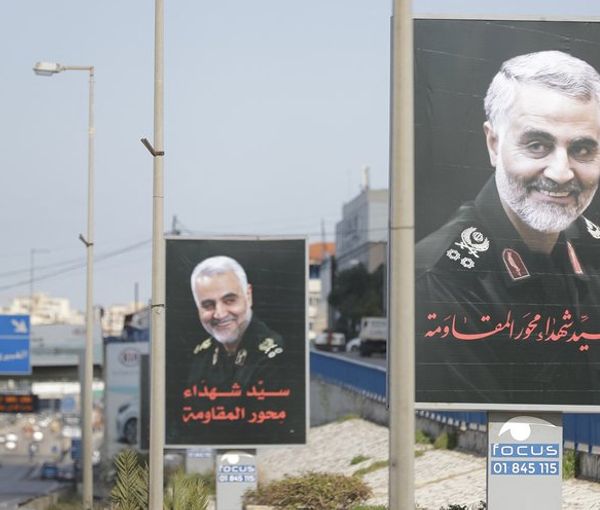 Lebanese Hezbollah Agrees To Remove Banners, Soleimani Posters From Airport Road
Iran-backed Hezbollah militia group has agreed to remove banners and billboards of the Shiite group's leaders, deceased members and slogans from Beirut's airport road. 
The decision was made following a request by Lebanese Tourism Minister Walid Nassar, who plans to replace the ideologically-driven propaganda on the road to the Rafic Hariri International Airport with welcome signs and images of Lebanon to boost tourism.
Pictures of Hezbollah leaders as well as General Qasem Soleimani, who was the head of Iran's elite Qods (Quds) Force, and Abu Mahdi al-Muhandis, deputy commander of Iran-backed militias in Iraq known as the Popular Mobilization Forces, have long occupied the airport road space on both sides and in the median strip. The sizes of the pictures almost exceeded that of the houses and small shops located on both sides of the road.
The airport road – which is named Imam Khomeini in tribute to the founder of the Islamic Republic – is the route taken by diplomats and political figures coming to Lebanon and borders the neighborhoods hosting the offices of Hezbollah and the Amal Movement, the two main Shiite parties of the country. 
Politicians opposed to Hezbollah often called for the removal of the images, which they described as "provocative to the Lebanese."
Earlier in the year, a large group of Lebanese politicians established a new opposition group to end what they called Iranian occupation of Lebanon represented through Hezbollah.