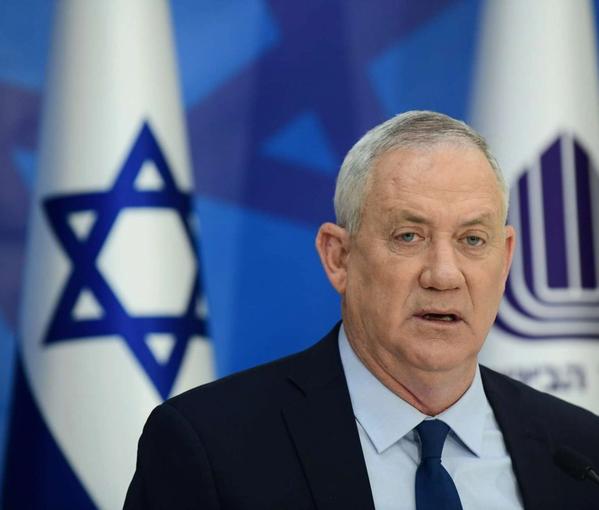 Israel Again Warns Of Iranian Attacks In Turkey As Tehran Stays Silent
Despite repeated statements from Israeli officials warning of impending Iranian attacks on its citizens visiting Turkey, Tehran has generally remained silent.
Israeli officials and media began issuing the warnings in the end of May and intensified alerts at the beginning of this week. Defense Minister Benny Gantz issued his latest statement on Saturday reiterating that there is a serious risk of attacks on Israelis in Turkey by Iranian networks.
"I call on all Israelis in Turkey to obey the instructions of the security forces," Gantz said in a statement published by his office Saturday evening, adding, "Israel is working to thwart Iranian attempts to carry out an attack, and is preparing to respond forcefully to any attack on Israeli citizens — anywhere."
But Iranian officials have not directly responded to the serious accusations. Only Tasnim news agency affiliated with the Revolutionary Guard commented that the Israeli warnings to its citizens is "psychological war" against Iran.
Several individuals affiliated with the Revolutionary Guard have been killed or died mysteriously in recent weeks in Iran. These incidents are attributed to a covert war waged by Israel inside Iran. On Sunday, the hardline Resalat newspaper called for a hard response inside Israel to protect Iran's reputation as a power in the region, but no mention was made of Israeli warnings about attacks in Turkey.
Gantz's warning came two days after an Israeli media report on June 16 that Turkey bluntly warned Iran not to use its territory for anti-Israeli acts.
So far there have been no incidents, but Israeli officials have been insisting that they are in close cooperation with Turkish security agencies to thwart any Iranian threat.
Although Turkish officials have been generally silent about the threat, but this could be due to the timing of the Israeli warnings coming at the beginning of Turkey's tourism season. However, Ankara has not denied warnings of an Iranian threat coming from Israeli officials and media.
The silence from Tehran, however, might be more telling. The Islamic Republic finds itself in isolation, after earlier this month the International Atomic Energy Agency's board of governors representing 35 nations, in a resolution passed with overwhelming majority criticized Tehran for lack of cooperation in an ongoing investigation of its past nuclear activities.
The debate in Iran now is about how to deal with the situation at hand and with a possible threat of more punitive actions by the United States and its European allies on the nuclear issue.
Moreover, Iran's internal situation is becoming more precarious, with the economy seemingly in chaos and daily anti-government protests continuing since early May.
With strong public frustration over high inflation and government mismanagement, Iran's leaders know that the people see this from the prism of their confrontational foreign policy. This could be one reason why they prefer not to remind the people of adventures abroad.
It is also possible that they know if they try to deny the Israeli accusations, information about the existence of a real threat might be revealed.
Israel channel 12 on Saturday reported that Israel's Mossad and Turkish intelligence services had thwarted an attack over the past day, but no details or concrete source was mentioned.
"There are Israelis who were minutes from death and do not know it," an unnamed defense official told Channel 13 news on Saturday according to Times of Israel. "Another day where we let out a sigh of relief that the attack did not happen."