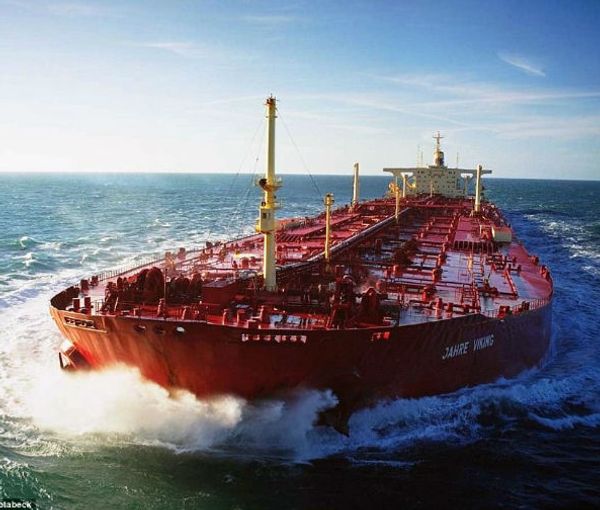 Venezuela Boosting Oil Exports With Iranian Light Crude Supplies
Despite potential oil market competition, Iranian firms are planning to revamp Venezuela's largest oil refinery, Reuters said Monday in an exclusive report.
The deal would deepen an energy relationship that has become a lifeline for Venezuela's dilapidated oil industry amid a crisis caused by decades of mismanagement and lack of investments, Reuters said.
But Iran's Sharq newspaper reported on Sunday that Iran's energy dealings with its South American ally has backfired, as Venezuela's discounted oil exports have increased potentially taking market share from Iran.
Both countries are under American sanctions and try to sell their oil by illicit shipments mostly to China, which has increased its purchases since early 2021. Iranians do not hide that China is buying their oil, but the quantity and price remain a state secret. One thing which is clear, Tehran has increased its shipments to more than 700,000-900,000 barrels per day in the past few months.
During the Trump administration, the United States confiscated Iranian fuel shipments on their way to Venezuela and auctioned the cargoes. The Biden administration has not enforced US sanctions vigoruously.
Russia, Iran's other ally has entered the picture with its own discounted oil for China after Western countries imposed sanctions following the invasion of Ukraine.
Sharq newspaper in its report said that Iran's deal to ship light crude oil – or gas condensate- to Venezuela has enabled Caracas to boost its crude exports. The Venezuelan oil is too heavy for easy shipping, but when it can mix its product with light Iranian oil, it is able to ship more.
The reason Iran is willing to give its potential competitor light crude, is that it has too much of it and cannot store it indefinitely. Gas condensate is a biproduct of natural gas production, and as long as Iran needs to take gas out of the ground, it has to also take the light crude.
Using Iranian shipments of light crude Venezuela has boosted its production from 450,000 barrels a day in early 2021, to 900,000 barrels in December. Sharq noted that around 600,000 barrels is available for export and China is willing to buy despite US sanctions.
Russia has started offering up to $20 discount on each barrel of its oil and Iranian indirect shipments to China are reported to be unsold on tankers or storage in Asia because China in March and April has shifted to importing Russian oil.
Hamid Hosseini a member of the Iranian association of oil biproducts and petrochemicals exporters, told Sharq that Iran has no space to store 300,000 barrels of light crude it has no markets for. As a result it sells as much as it can to Caracas and imports Venezuelan goods in return, but he did not explain what Venezuela, which itself is in dire economic conditions and shortages could supply to Iran.
In the past there were reports of Iran getting paid in gold for its goods and services by Venezuela, which senior officials in Tehran confirmed.
However, Caracas was able to double its oil exports to China in March, selling 248,000 barrels, according to Rifinitiv data company.
Other Iranian officials told Sharq that Venezuela's limited oil exports are not a threat to Iran and in return for boosting its ally's export potential, Tehran has received some "management" rights. Alireza Salehi, an Iranian oil official, said that "If a deal is a win-win arrangement it is defensible."