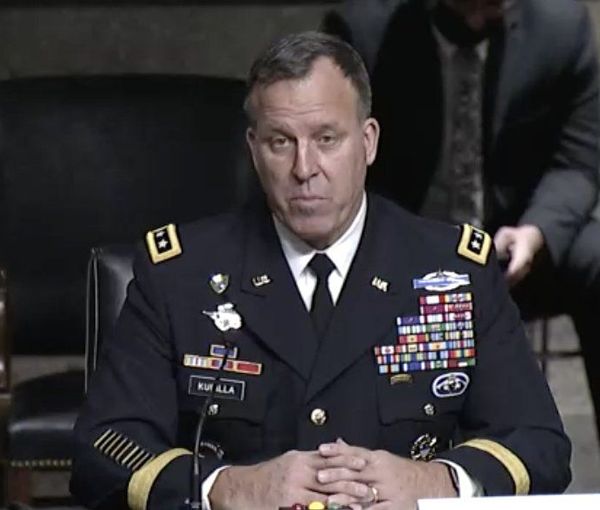 New CENTCOM Commander Calls Iran Most Destabilizing Force In MidEast
The new CENTCOM commander calls Iran the most destabilizing force in the Middle East, reiterating the position that the United States will not allow a nuclear Iran.
General Erik Kurilla, who was on a tour of Saudi Arabia and Egypt as part of what he called a "listening tour", told Al Arabiya on Thursday that countering the threat posed by Iran needs regional cooperation.
"I view Iran as the most destabilizing force in the Middle East. The United States' position is that we will not allow a nuclear Iran. However, our concerns about Iran go beyond its nuclear capability," the top US military general for the Middle East said.
Describing Iran's ballistic missile program and its support for proxies and Iran-backed militias in the region as other concerns for the US, Kurilla said, "The Iranian threat requires a firm effort from us and our security partners in the region... CENTCOM is committed to that effort."
About Iran-backed Houthi attacks on Saudi Arabia and the United Arab Emirates, with the support of weapons being smuggled in, he said, "We are concerned about the smuggling of advanced conventional munitions by sea to support Houthi operations. Therefore, anti-smuggling operations with the Royal Saudi Naval Forces will serve as an area of focus for me".
His predecessor General Kenneth F. McKenzie said during his farewell visit before stepping down that the Islamic Republic is the region's "principal bad actor" and "biggest threat to security".