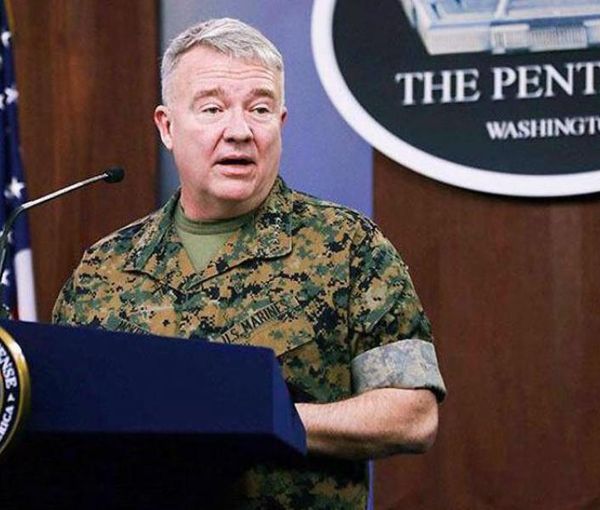 Outgoing CENTCOM Chief Calls Iran Biggest Threat To Regional Security
The outgoing chief of the United States Central Command (CENTCOM) says the US will do everything possible to prevent it from producing nuclear weapons.
During his farewell visit before stepping down as the head of CENTCOM, General Kenneth F. McKenzie told Israel's Hayomthat the Islamic Republic is the region's "principal bad actor" and "biggest threat to security".
"We have a couple of goals with Iran", he said, adding that the first is stopping Tehran from acquiring nuclear weapons, and then deterring Iran from taking offensive action either against US interests or its partners through their proxies.
Referring to Iran's support for Houthis in Yemen targeting Saudi Arabia and the United Arab Emirates, and Hezbollah in Lebanon, or militias in Iraq and Syria, McKenzie expressed doubt that the US can stop the malign activities of Iranian proxies. "I don't know that we have the ability to actually stop that kind of activity… but what we can do is prevent escalation".
He also highlighted that the expanding threat from Iran's ballistic missiles, unmanned aerial systems, cruise missiles, adding, "Everyone sees the growth of this threat, which has been marked over the last five years".
McKenzie spearheaded efforts to boost cooperation with Israel – which joined CENTCOM last year after being reassigned from the EUCOM – and with other countries of the region, including UAE, Bahrain, Egypt, and Jordan, through a series of joint drills designed to display a united front against Iran.