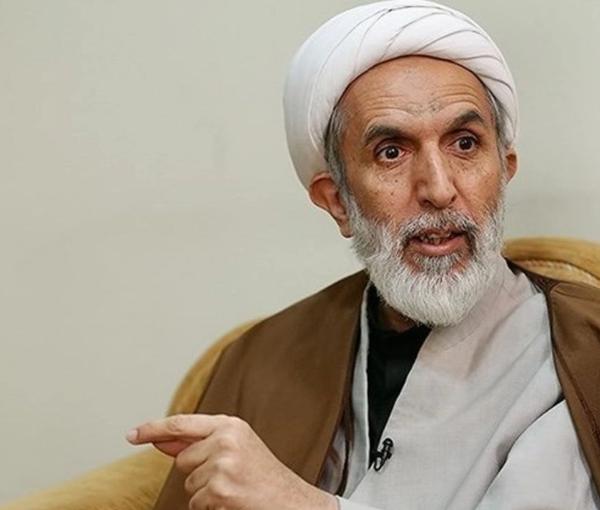 Exclusive: Audio Recording Reveals Details Of Iran Speaker, IRGC
A hardliner cleric in Iran has said the parliament speaker visited Turkey in the past to help the Qods (Quds) Force, an audio received by Iran International shows.
The non-public conversation (link to audio) took place in the past two weeks after a scandal broke out about the family of the speaker, Mohammad Bagher Ghalibaf, travelling to Turkey for luxury shopping, but the exact date is not known.
The influential hardliner is cleric Mehdi Ta'eb, brother of the Revolutionary Guard's (IRGC) Intelligence Organization chief Hossein Ta'eb. He oversees a propaganda outfit promoting the cult of Supreme Leader Ali Khamenei.
In the recording Ta'eb is speaking with an unnamed reporter who asks him why Ghalibaf visited Turkey on several occasions. First, Ta'eb denies it, but when the reporter says he accompanied him once, the cleric says Ghalibaf was assisting the Qods Force and its former commander Qasem Soleimani, who was killed in January 2020 by a US air strike in Baghdad, Iraq.
It is well-known that Soleimani was close to the former mayor of Tehran and the current parliament speaker over the years, and both had support from Khamenei, but this is the first claim that he was helping Soleimani to carry out Qods business.
Ta'eb also confirmed reports in Iranian media and social media that the disclosure about Ghalibaf family's scandalous trip to Turkey amid rising poverty in Iran was leaked by circles close to President Ebrahim Raisi. He said that the brother of Raisi's son-in-law engineered the leak.
Qasem Soleimani (L) and Mohammad Bagher Ghalibaf. Undated
Videos emerged in April showing Ghalibaf's wife and daughter returning from a shopping trip to Istanbul, allegedly with more than 20 pieces of luggage. The revelation coincided with rising prices that are further impoverishing millions of Iranians and it led to a political shock. Many called for his resignation from the post of parliament speaker.
The scandal got worse as a whistle blower claimed that during the trip, Ghalibaf's wife had bought two apartments in Istanbul for $1.6 million.
A few days after the scandal broke, some Ghalibaf supporters claimed that the "an intelligence organization", presumably the intelligence ministry controlled by Raisi was behind tracking the Ghalibaf family during the trip and publishing the videos and images.
Ta'eb in the recording says he is not certain if the intelligence ministry was involved in revealing the Ghalibaf scandal. He also said that the family first traveled to Syria and from there to Turkey.
Ta'eb also defends Ghalibaf, saying that former president Mahmoud Ahmadinejad's supporters, the ultraconservative Paydari front, religious elements calling themselves "seekers of justice" and Iran's "reformists" have joined forces to prevent him from getting re-elected as speaker in mid-May.
However, Ta'eb says that Khamenei had sent a hand-written note to some hardliners last year saying that Ghalibaf should be speaker of parliament.
The cleric also mentions Turkey in the recording and says that Ankara cooperates with Iran in circumventing US sanctions. He claims that despite Turkish pronouncements of acting forcefully in Syria, when Iran wants, Ankara retreats in Syria's Idlib, where Turkish supported rebels have their last refuge.
Ta'eb also says that Turkey is dependent on oil imports and "in case of a war Iran can hit Turkish ports with [ballistic] missiles and it won't have fuel for its tanks."