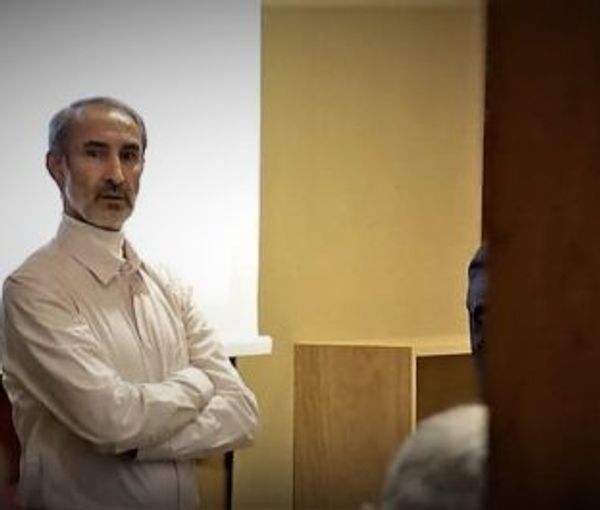 Iran Demands Sweden Release Man On Trial For Prison Killings
Iran's Foreign Ministry has summoned the Swedish ambassador to Tehran over the case of Hamid Nouri, a former Iranian judicial official on trial for his role in prison purges in 1988.
The ministry called in Ambassador Mattias Lentz on Sunday evening to convey the Islamic Republic's protest over the continued imprisonment of the former Iranian official, describing charges against him as "baseless and fabricated".

The Islamic Republic said the trial is a "political show" and urged Sweden to release the Iranian national.

The ministry called his detention "totally illegal" and driven by "false allegations made by the Mujahedin-e-Khalq Organization (MEK) terrorist organization and the hostile smear campaign against the Islamic Republic."

In the 89th session of Hamid Nouri's trial on Friday, plaintiffs' lawyers said Nouri played "an active role" in the execution of thousands of political prisoners in Iranian prisons and requested the court hand out the maximum sentence of life imprisonment.

Nouri, allegedly a former deputy prosecutor at Gohardasht Prison near Tehran at the time of the killings, has been charged with "war crimes, crimes against humanity, torture, and participating in the continued crime of refusing to return the bodies of executed prisoners to their families."

Following the announcement of the prosecution's demand for life imprisonment, Sweden's Foreign Ministry advised citizens against making unnecessary trips to Iran, citing increased "expression of dissatisfaction" of Iranian officials over Nouri's trial.