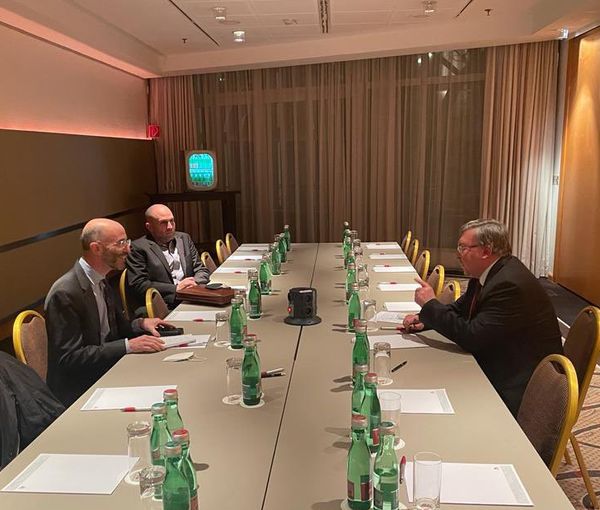 Iran Foreign Minister: Two Issues Block Renewed Nuclear Deal
Two of four outstanding matters in Iran's nuclear talks with world powers have been settled in the past three weeks, Foreign Minister Hossein Amir-Abdollahian said Wednesday.
"We had four issues as our red lines in our near-final negotiations," Amir-Abdollahian said. "Two of them have been almost resolved…and we have reached an agreement. But two issues remain, including economic guarantees."
Iran has sought assurances that the US would honor commitments set by the deal over Iranian access to foreign markets and inward investment. Russian foreign minister Sergei Lavrov said Tuesday that Russia had received US assurances he had asked for March 5 that sanctions against Russia would not impact implementing a revived 2015 nuclear deal, the JCPOA (Joint Comprehensive Plan of Action). United Nations nuclear chief Rafael Mariano Gross also said Tuesday that "doubt" over the JCPOA implementation due to Ukraine sanctions had been cleared up.
Amir-Abdollahian said he had spoken earlier in the day with Ali Bagheri Kani, who has led Iranian negotiators in talks with world powers in Vienna. The foreign minister said "we continue to exchange our messages to the Americans through non-paper with Enrique Mora [the senior European Union official chairing the Vienna talks]."
If the US was "ready to settle" the two remaining matters, Amir-Abdollahian said, then Iran was "ready to conclude" with a gathering of foreign ministers in Vienna: "If the American side fulfills our remaining two demands today, we will be ready in Vienna tomorrow."