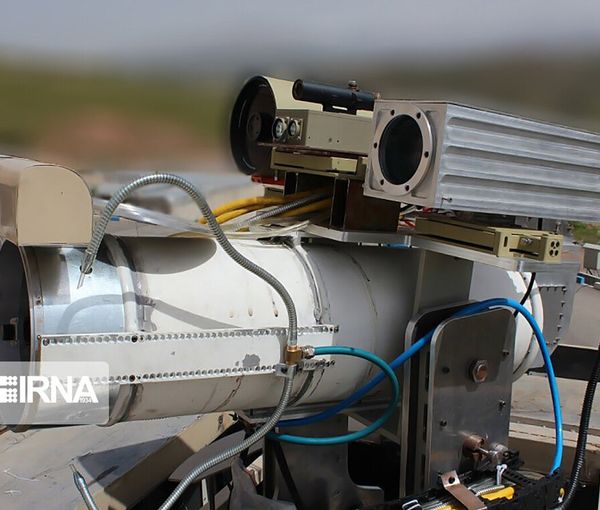 Iran Claims Deploying 'Laser Cannon' Against Aerial Targets
Iran claims it has produced a laser weapon, saying the Islamic Republic is now among the few countries in the world that can build such weapons.
According to an IRNA report on Saturday, the laser cannon, named 'Sateb', can shoot down aerial targets by laser beams and is used by the country's defense units "to protect sensitive places."
The report said the know-how for design and production of laser defense systems is one of the most important achievements of the country's military industry in recent years.
In September 2019, Electronic Industries Organization of Iran announced it has succeeded to acquire the knowledge for the laser weapons technology, saying its laser weapons can destroy radar evading UAVs that are made up of composite layers.
Although Iran wants to highlight its laser weapon capabilities to target drones and cruise missiles, the directed-energy weapons including lasers are still at their experimental stage, and are not seen as practical, high-performance military weapons, because a laser generates a beam of light which needs clear air, or a vacuum, to work.
The US-Israeli project for such a weapon was canceled in 2005because of "its bulkiness, high costs and poor anticipated results on the battlefield".
The Islamic Republic is known to claim production of high-tech weapons as a show deterrence.
At the early months of the coronavirus pandemic the IRGC unveiled Mosta'an 110, a simple-looking device that it said was capable of detecting the virus from 100 meters. The episode turned into public ridicule.