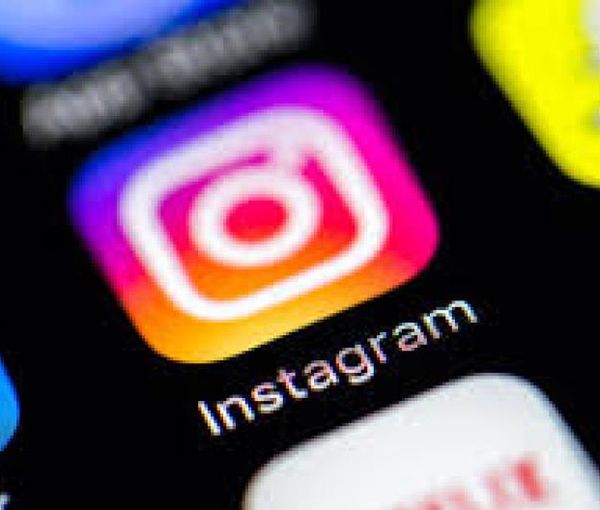 Taxis Lost, Online Meetings Disrupted As 'Censors' Slow Iran Internet
In tweets, Mostafa Arani, chief editor of 7Sobh newspaper has said Iranian authorities are restricting bandwidth and slowing broadband as a means of censorship.
Arani has warned of a plunge in the rate of data transfer (bandwidth) allocated to Instagram, the only major social media platform not filtered, and a reduced general speed of mobile and fixed broadband.
According to Arani, an expert in informational technology, reduced bandwidth slows access to Instagram, by prolonging the ping time and preventing the page to load as if blocked. Instagram, owned by Meta platforms, formerly called Facebook, has over 47 million users in Iran.
On Monday check-host.net data showed a ping server time of 85.4 milliseconds (ms) for Instagram from IP addresses in Tehran, 16.5 ms from Istanbul, 1.0 ms from Paris, and 54.4 ms from Karaganda, Kazakhstan.
Unlike Instagram, WhatsApp messaging applications is filtered but nearly every Iranian with a smartphone has installed anti-filtering software that allows access to filtered applications and websites. Anti-filtering software, however, will time out if the internet speed is low. Nonetheless, with over 50 million users, WhatsApp is the most popular messaging and social media platform in Iran.
Shargh, the reformist newspaper, said Monday its investigation showed serious disruption in Instagram traffic over two months. According to Shargh, the disruption happened every day after 5:00 pm – which would make Instagram obsolete if continued.
World Speedtest rankings
Iran now ranks 77th, two places behind Israel, six behind Ireland, and two ahead of Ethiopia in the Speedtest Global Index for mobile internet. Fixed broadband speed is 141st, almost at the same level as Benin, the Western Sahara, and Nigeria, while 18 places ahead of Lebanon, which has suffered years of civil war and instability. Afghanistan was last of 179 countries in the list.
Two months ago Iran ranked 70th in mobile internet speed and it has dropped by 7 points. Social media users complain that the speed of mobile internet and fixed broadband has dropped and their access to social media and messaging applications has noticeably diminished in the past few weeks.
Some businesses relying on Instagram now say they fear bankruptcy, with online meetings impossible despite the Covid pandemic. Taxis and cars are getting lost because their GPS devices fail to function. Students who have to study online, with classes and exams disrupted, are frustrated.
Maryam Shokrani, journalist with 23,000 Instagram followers, shared a screenshot on Twitter Monday flashing "Session not found" as an example of how her online activities were curtailed.
"We are kicked out of online sessions all the time, the sound comes and goes, and at the end we don't know what happens in the session," she wrote. "Now the minister of communications, Isa Zarepour, says those who complain about low speed are making a fuss!"
"The clandestine filtering of Instagram and WhatsApp through gradual reduction of bandwidth is much more unethical than official filtering because it is a sign of deceit, weakness, irresponsibility," Roozbeh Alamdari, editor of Jamaran, a reformist news website, tweeted Monday.