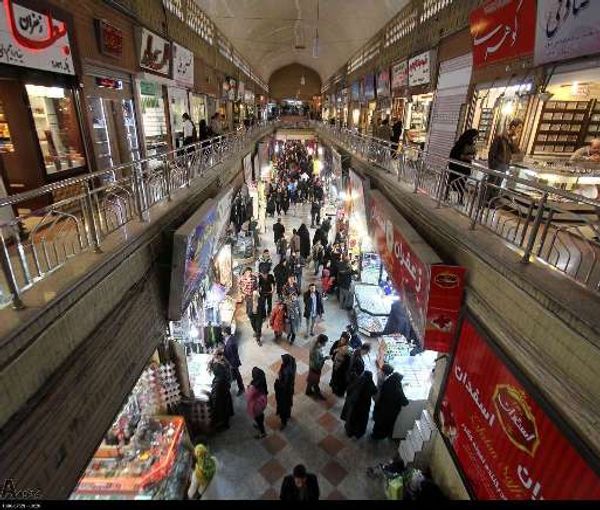 'Death To Khamenei' Rings Out From Loudspeakers In Iran Bazaar
A recorded message against Iran's Supreme Leader Ali Khamenei was broadcast on the public announcement system in Mashhad's bazaar, videos in social media show.
Hossein Davari, governor of Iran's second largest city and an important religious center, said that a recording on a USB device "was broadcast for a few seconds" in one part of the bazaar on Wednesday. He did not explain how the recording has reached the PA system.
People present in the bazaar have said that the PA system was hacked and for an extended time anti-Khamenei and anti-Khomeini messages were being broadcast.
In the videos loud voices are heard chanting "Death to Khamenei" and "Khomeini be damned". Friday is the 43rd anniversary of Iran's 1979 revolution led by Ayatollah Ruhollah Khomeini, a conservative cleric who established the Islamic Republic.
In repeated mass protests since 2017, demonstrators often chanted "Death to Khamenei" and "Death to the dictator".
Hackers had recently penetrated the government-controlled state television, interrupting regular programming had broadcasting anti-regime messages. A group calling itself 'Edalat-e Ali', or 'Ali's Justice' claimed responsibility. The hackers' group had also penetrated Iran's prison system last year and recently, accessing files and CCTV footage.