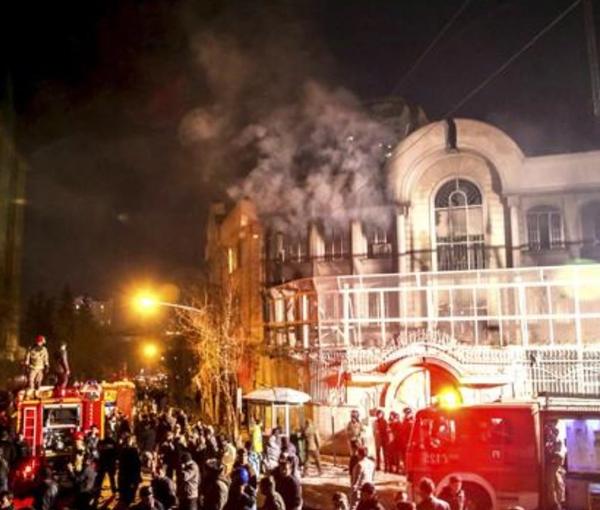 Lawmaker Says Iran, Saudi Arabia Preparing To Reopen Embassies
An Iranian lawmaker says Tehran and Riyadh are getting ready to reopen their embassies, closed since Saudi diplomatic missions were attacked by mobs in 2016.
Jalil Rahimi Jahanabadi, a member of the National Security and Foreign Policy committee of the parliament, said in a tweet on Saturdaythat Iran and Saudi Arabia are preparing to restore diplomatic relations, which were cut following the incident.
Mobs led by hardliners attacked the Saudi embassy in Tehranand its consulate in Mashhad, invading the missions, vandalizing, and burning the properties, on January 2, 2016.
Jahanabadi said relations between Iran and Saudi Arabia will have an important impact on easing regional tensions and boosting the unity of the Islamic world.
He called on Iran's security and media institutions to be careful about activities by the "vicious Israelis and stupid radicals" that may try to disrupt ties between Tehran and Riyadh.
Recently, Iranian officials have been insisting that a new round of Iran-Saudi negotiations will take place, but Riyadh has so far been silent.
One of the most contentious issues between Iran and Saudi Arabia is Tehran's support for Hezbollah in Lebanon.
Riyadh and Tehran held talks last year to reduce tensions with the aim of restoring diplomatic ties but Saudis have said the talks were exploratory with no tangible results.