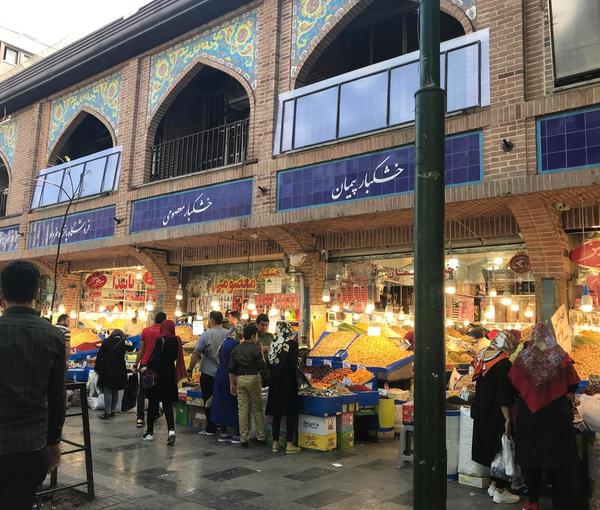 Iran's GDP Growth Report - Much Ado About Nothing
A new report about the Iran's economic growth prospects for the current fiscal year, forecasts a 6.2% "real" GDP growth in the most optimistic, and 3.4% growth in a pessimistic scenario.
The report is produced by the Iranian Parliament Research Center, which is not one of the official economic reporting organs of the state.
The International Monetary Fund (IMF) has estimated about 2.5% real GDP growth for 2021 and 3.4% growth for 2020, after a 12.8% cumulative economic contraction during 2018 and 2019.
Iran will need years of much faster growth just to return to the point where it was in 2017.
These figures represent the total value in 2010 "constant prices" of final goods and services produced within a year, disregarding current inflationary prices and the fall in the value of the national currency.
Regarding the increase in both oil production and exports in the current Iranian year, the real GDP growth is reasonable, but not to the level that could compensates the 12.8% economic contraction in 2018 and 2019.
The data intelligence company, Kpler, has estimated Iran's crude oil and gas condensate exports to have reached 620,000 barrels per day in 2021, which indicates almost 100% growth year-on-year. The figure was 2.5 mb/d during pre-sanctions era.
OPEC also estimated that Iran's crude oil production has increased to 2.4 mb/d in 2021, about 400,000 b/d more than in 2020. The figure was 3.8 mb/d during the pre-sanctions era.
Iranian Parliament's Research Center says the oil sector has experienced 9.9% growth in the first half of current fiscal year and may continue in this pace and possibly climb 18% for the whole year, in an optimistic scenario.
The real face of the economy
The "real" GDP growth is a method to compare GDP in a specific period with a corresponding period in the past, without measuring inflation and fluctuations in the value of a country's currency.
But, the average annual inflation rate in Iran during 2018-2021 was about 35%. On the other hand, Iran's national currency has lost most of its value, plunging from below 50,000 rials/1 US dollar to 250,000 rials/1 USD during this period.
Both IMF and the World Bank updated their estimations in late 2021 about Iran's nominal GDP, based on the "current prices" (with measuring inflation).
IMF's calculation says Iran's nominal GDP, based on the low "official" USD rate (42,000) has almost doubled since 2017 and reached about $835 billion in 2020, but the World Bank says it declined from $445 billion in 2017 to $203 billion in 2020, based on the USD rate at Iran's open currency market.
Considering the fivefold difference between official and open market currency rates in Iran, the huge gap between the two estimates is quite reasonable.
Iran's government plans to eliminate the low "official" dollar rate that the IMF has used. This rate was applicable only to controlled imports of essential goods, such as food and medicine. It is not clear why IMF made its calculations based on this rate. Therefore, it is expected that the IMF will adjust its calculation and put the country's nominal GDP at a level, close to World Bank's estimated figure.
In this case, Iran's nominal GDP with 83 million population, equals half of United Arab Emirates' and one-third of Saudi Arabia's or Turkey's GDPs.