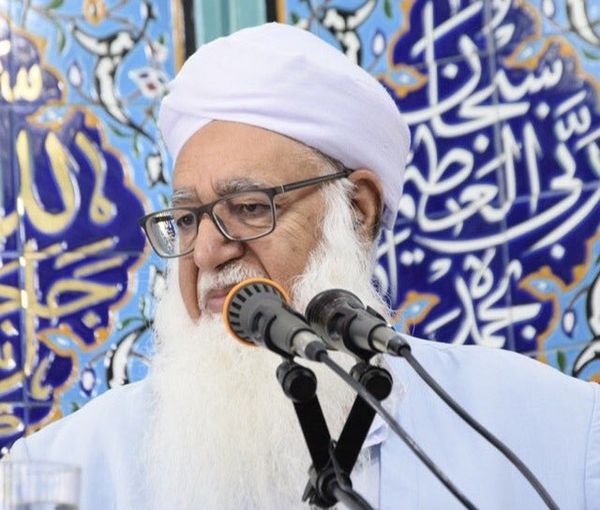 Dismissal Of Prominent Sunni Cleric Draws Outrage In Northern Iran
Supreme Leader Ali Khamenei has warned Sunni religious leaders in Iran against any protests to the dismissal of a popular Imam who had made controversial remarks.
Khamenei's representative in Golestan province, with a large Sunni population, earlier this week dismissed Mowlavi Hossein Gorgij, an outspoken and popular religious leader revered by his followers.
The dismissal led to public outrage and protests in the northeastern region in the city of Azadshahr, where Gorgij was the Friday Prayer Imam.
The decision to fire the Sunni cleric was announced as a reaction to some of his remarks that were deemed insulting to Shia sanctities. Gorgij, however, issued a statement afterwards to apologize, clarifying that his speech was misinterpreted, and he meant no disrespect towards the Shias.
Gorgij was sacked by Ali Khamenei's representative in the province, Kazem Nour-Mofidi, a member of the Assembly of Experts and the oldest Friday Prayer leader in the country.
Nour-Mofidi then appointed a new Imam for Sunni Muslims in Azadshahr. Such interventions by a Shiite official in the Sunni community are rare.
The move against the Sunni Imam, who had earlier condemned the Islamic Republic's police brutality against citizens, has prompted several protests Khamenei's decision across the province.