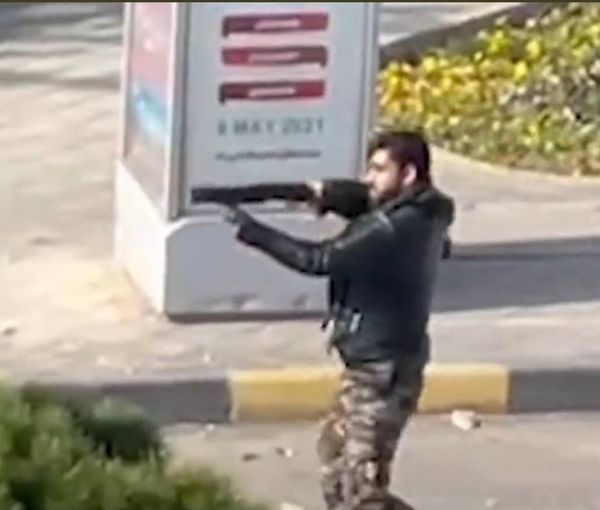 Protests In Iran Continue Overnight With Many Injured, With Possible Deaths
Anti-government protests continued overnight in Esfahan as security forces attacked demonstrators with a variety of weapons and reportedly arrested 120 people.
As authorities restricted internet access in Esfahan and other cities, videos on social media showed groups of protesters shouting, "Death to the dictator", and slogans against Iran's intervention in Syria, demanding attention to the country's internal problems.
Anti-riot police remained in the streets in large numbers, trying to end the protests that began two weeks ago by farmers from regions around the city, demanding water for irrigating their parched fields.
An Iranian human rights group said its preliminary information indicates authorities have arrested 120 people.
Security forces used tear gas, batons, and shotguns firing "bird shots" at demonstrators that inflicted serious injuries. Images and reports from local sources show that three people might have been killed, but a final toll has not been confirmed by the government or human rights activists monitoring the situation.
Mohammad-Reza Mir-Heidari, Esfahan's police chief confirmed that citizens were injured but he also insisted that security forces were also hurt by stone-throwing protesters. He threatened "to deal" with protesters.