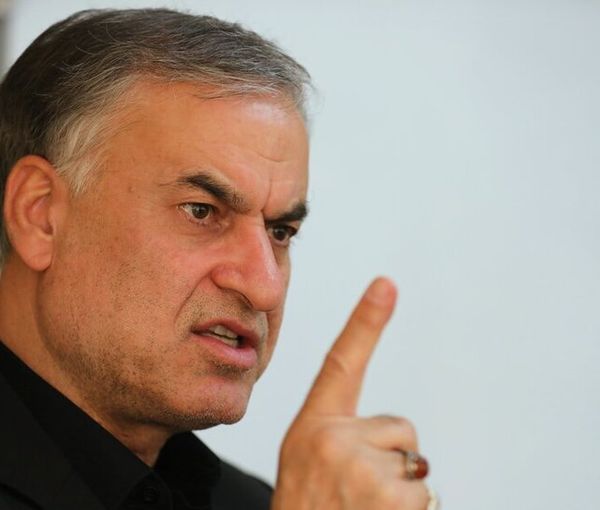 Ultraconservative Iran Lawmaker Lashes Raisi For Nepotism, Blunders
An influential conservative lawmaker in Iran criticized Tuesday what he alleged was excessive influence of the son-in-law of President Ebrahim Raisi (Raeesi).
In a speech on the floor of parliament, Mahmoud Ahmadi-Bighash, who served as the governor of Khorasan Province in former President Mahmoud Ahmadinejad's administration, suggested that "all happenings and appointments" in the government needed approval from by Meghdad Nili, the president's "beloved and precious" son-in-law.
Ahmadi-Bighash, who is a member of the Iranian parliament's National Security and Foreign Policy Committee, charged that top governments appointments were based on the "costly occurrence" of "excessive reliance on a closed circle of Imam Sadegh University alumni," including executive appointments that "wiped out the influence of minister or ministers."
Nili is an alumnus of Imam Sadegh as well as the founder of Raja News website, which is headed by his brother Meysam Nili. The website is close to the Paydari Front, a conservative group calling itself 'revolutionary', led by Sadegh Mahsouli, an interior minister during the presidency of Mahmoud Ahmadinejad (2005-13).
The harsh criticism of Raisi is unprecedented in a parliament dominated by conservatives and hardliners who are from the same political persuasion as the president and backed his candidacy during the June campaign.
After backing Raisi in June's presidential elections, the Paydari Front was disappointed when Raisi nominated as interior minister Esmail Khatib rather than a member of the front.
Ahmadi-Bighash, who was governor of Khorasan province when Ahmadinejad was president, also slammed Raisi's provincial visits to various parts of the country, which he said lacked planning and goals.
"Your direct engagement with people to find out about problems is the worst calamity," he said. "Doesn't the government know where the problems lie and where it is standing itself so that it has to ask people what their problems are?" It was obvious to all, Ahmadi-Bighash opined, that such problems arose from "poisonous management, executive and supervisory bodies."
The parliamentarian also attacked the president for gaffes and errors in public speeches and interviews. "Is there such a scarcity of academics and politicians in the country that there aren't any prominent university professors in the president's office to write a few words for you to read at official occasions?" he asked. "To prevent you from making so much feeble, controversial, unscientific and unfounded statements?"
Reformist media has recently made Raisi the butt of jokes, as it once did Ahmadinejad, for supposedly lacking refinement or education. Etemad newspaper in a commentary recently claimed blunders would destroy Raisi's self-confidence.
Ahmadi-Bighash applied the term "deldadegan" ('smitten by love') to Raisi's administration, evoking a rhyme with "delvapasan" ('the concerned'), a word reformists widely used during Hassan Rouhani's presidency to describe those opposing Iran's 2015 nuclear deal with world powers.