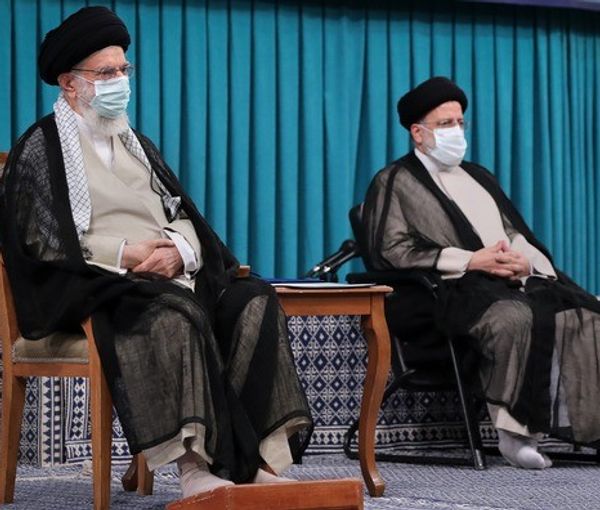 Iran's Riaisi Appoints More IRGC Commanders To Civilian Positions
Iran's President Ebrahim Raisi (Raeesi), in a rare move, has appointed two active-duty Revolutionary Guard commanders as governors in two key provinces.
In a decision of the cabinet on Sunday Abedin Khorram, Islamic Revolution Guard Corps (IRGC) commander in Eastern Azerbaijan was appointed governor of same province. Also, Yaghubali Nazari, IRGC commander in Khorasan-Razavi province became governor of the same province.
Raisi's move in effect changed the civilian governorship in the two provinces into military governorship, since both IRGC officers were commanders in the same provinces, although they might be replaced as military commanders in the two provinces.
Islamic Republic presidential administrations and state entities have routinely given civilian positions to less active or former IRGC senior commanders but appointing active-duty military commanders directly to top civilian positions within the jurisdiction of their own commands has been rare.
IRGC's Abedin Khorram, appointed governor by Raisi.
Dozens of IRGC officers also swept into the parliament in the February 2020 elections, when hundreds of reformist candidates were barred from running, and with a very low voter turnout, hardliners and IRGC officers won an overwhelming majority.
Khorram was previously IRGC commander in Khoi and deputy commander and commander in Western Azerbaijan. Fars news agency affiliated with IRGC had earlier mentioned him as a veteran of the Syrian war, where Iran has deployed an array of forces since 2011 to defend Bashar al-Assad's rule.
Nazari commanded IRGC forces in Khorasan-Razavi province for the past six years before being appointed as governor.
Raisi has already appointed several former IRGC officers as ministers in his cabinet and top managers in other positions throughout the government. One of his main economic aides is Mohsen Rezaei, a former top IRGC commander who has no experience as an economic manager.
Another military officer appointed as governor by Raisi is Ahmad Mohammadizadeh, who was the head of IRGC's 'strategic center for management and command' and is now governor of Bushehr province.
Raisi's agriculture minister Mohammad Sadatinejat also issued an order appointing the former commander of IRGC in Tehran, Mohsen Kazemeini to a special branch of the ministry in charge of food supply security. He was commander of the 'Mohammad Rassoul Allah' division in Tehran which plays the most critical role among all IRGC forces to protect and defend the regime against protests.
The policy of hardline supporters of Supreme Leader Ali Khamenei, backed by IRGC, in pushing many other loyal regime elements to the margins of politics has opened more vistas for Revolutionary Guard officers. The military force already is perhaps the biggest economic actor in Iran with hundreds of companies in all sectors.