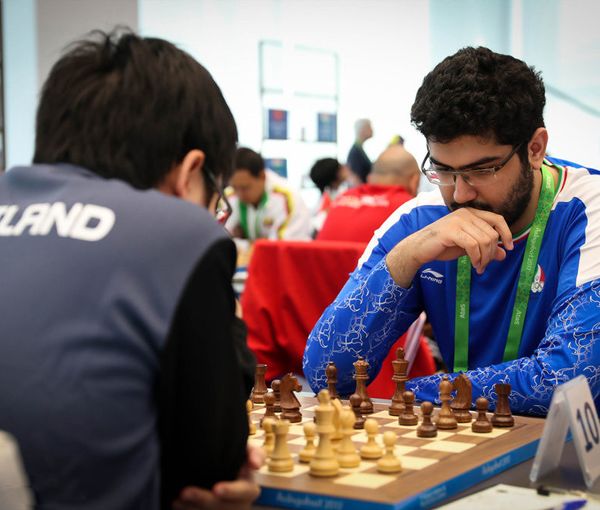 Iranian Chess Grandmaster Emigrates To France
Pouya Idani, Iran's chess grandmaster, emigrated to France due to some "problems" including "difficulty in accessing the main chess websites," because of Iran's Internet restrictions.
Iran's local media announced on Monday that the chess player "does not intend to change his citizenship and has only gone to France to live there."
Iran Varzeshi daily claimed that Idani is going to play for the Iranian national team in the upcoming Asian Games.
"The playing conditions are more suitable for me in France and I am closer to the tournaments and leagues there," the daily quoted Idani as saying.
"I had problems in Iran, and it was difficult for me to continue competing. It was difficult for us to access some main chess sites. Even other players such as Mohammad Amin Tabatabai and Parham Maqsoudlou face the same conditions. I hope this situation will improve."
As nationwide anti-regime protests began in September, the government started to disrupt access to the internet to prevent news about the unrest being disseminated both inside the country and abroad.
Idani was awarded the title of Grandmaster by FIDE in 2014. He won the World U18 chess Championship in 2013. He is the second-best chess player in Iran as of June 2021.
Over 30 Iranian athletes have defected in recent years, seeking asylum in other countries.
In addition to dress code restrictions, another issue forcing Iranian athletes to defect is Tehran's policy of not allowing them to compete against Israelis.
Many Iranian athletes have also displayed solidarity with the 2022 protest movement at international games despite threats of punishment.
Authorities have made serious threats against athletes and other celebrities to stop them from public displays of solidarity with protesters with little effect.