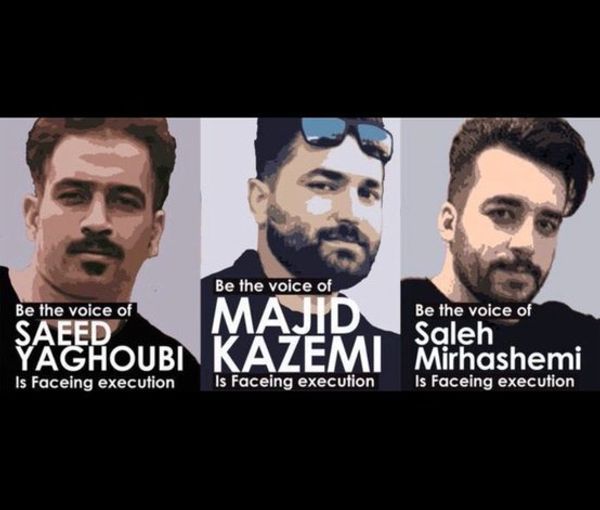 Iranian Agents Attack Executed Protestor's Family
Iranian regime agents have attacked the family of a recently executed protestor in their home.
Security personnel assaulted the brothers and parents of Majid Kazemi, and carried out two arrests.
A cousin, Mohammad Hashed said in a tweet Sunday that the agents arrested two brothers of Majid while they were severely injured.
Hashemi said: After a few hours, while Majid's sister was following up on their status, they returned and arrested his sister too."
Majid Kazemi, Saeed Yaghoubi and Saleh Mirhashemi were convicted over the death of two IRGC's Basij militia members and a police officer in protests of November last year, in what Persian media have dubbed the 'Esfahan (Isfahan) House' case.
The judiciary announced their execution in a statement on Twitter Friday morning, bringing to at least seven the number of protesters hanged since nationwide protests broke out in September 2022 following the death in custody of 22-year-old Mahsa Amini.
The three were handed down the death sentence in a trial condemned as a travesty of justice by human rights campaigners, who say the prisoners were tortured into confessions, and there is no reliable evidence against them.
Over the past few days, a large number of foreign officials and human rights activists had called on the Islamic Republic to stop the executions.
So far, around 500 civilians have been killed by security forces and at least 20,000 arrested. While many have been released, around 1,500 face criminal charges, and at least 80 detainees face the death sentence.