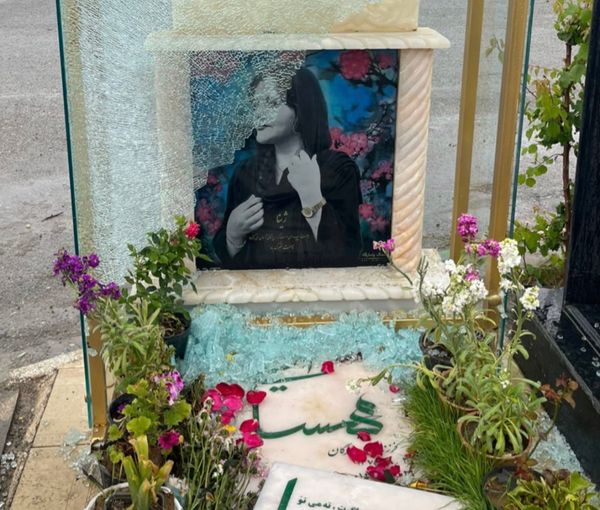 Grave Of Opposition Martyr Mahsa Amini Vandalized
A glass pane at Mahsa Amini's tomb has been broken in an affront to the memory of the Iranian woman who died in police custody.
Her brother Askan Amini published a photo showing the damage in front of her grave stone.
Posting on Instagram, he wrote: "The glass of your tombstone also bothers them. Break it a thousand times, we will fix it again, let's see who gets tired."
Mahsa Amini was 22 years old when she died in the custody of the morality police in September last year after her arrest for "improper hijab".
She had come from Saqqez to Tehran with her family to visit her relatives before she was taken in by the authorities on September 13.
After receiving serious head injuries during the first two hours of her detention she was taken to a hospital in Tehran, but on September 16, it was announced that the doctors' efforts to save her had failed.
Her death sparked widespread mass protests against clerical rule that have continued for months, posing the most serious challenge to the Islamic Republic since its birth.
The graves of those who died while opposing the regime have often been a source of contention with the authorities.
Earlier this year, the Islamic Republic stopped the installation of a stone on the grave of Mohsen Shekhari, a protester who was sentenced to death and hanged in December. A tombstone was put up by anonymous dissidents but was later destroyed by the authorities.