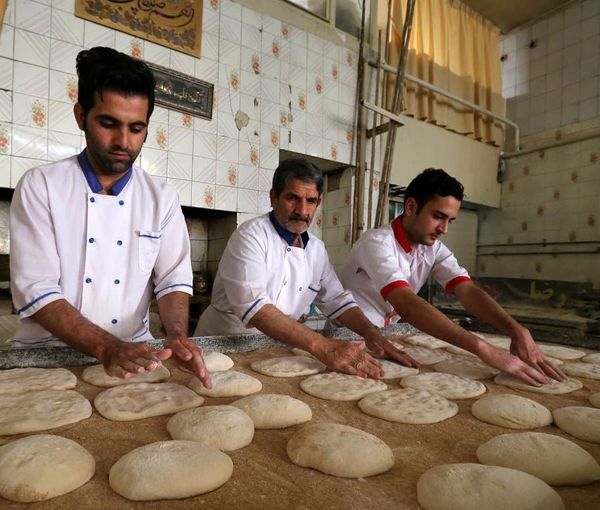 Fears For Iran Bakeries As Flour Supply Halved
The flour allocation for some bakeries in Tehran has plunged by more than half, according to Iran's Baker Union.
Revealing a shocking fall of 50-60% in some cases, Union Head Mohammad Soleimani told ILNA on Tuesday that "unfortunately, no government institution gives a clear response on the issue."
He said bakers are greatly worried about the reduction of the flour allocation handed out every ten days.
Earlier, another person involved in the industry said: "While a baker's monthly quota should be 300 bags of flour, when he receives between 150 and 200 bags, he can never keep his shop open all the time."
The report of a 50-60% reduction in the flour portion of Sangkak (a type of popular bread) bakeries in Tehran has caused concern among bakers and customers alike. The shortage of flour significantly pushes up the cost of baked goods, leading to a fall in sales.
The price of bread soared last year as the government decided to scrap the subsidy for imported wheat, flour and other essential items. The higher cost of flour is affecting a wide variety of breads, cakes and pastries including children's snacks, fast food such as hamburgers and sandwiches, and traditional noodles.
As higher prices lead to a fall in sales, the industry is faced with a drop in revenue, likely to lead to job losses in bakeries.