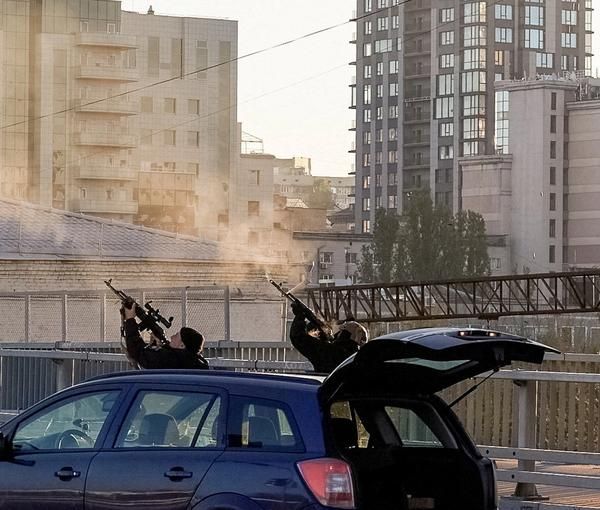 Ukraine Downs Four Iranian Drones
Four Iranian-made kamikaze drones launched by Russia have been shot down by Ukraine's air defense, according to Kiev officials.
Ukraine's Air Force Command says it brought down the Shahed pilotless vehicles overnight, along with a Russian-made Orlan-10 drone.
The clash took place in the air over the northeast of Ukraine.
Russia has repeatedly used Iran-made drones as well as guided bombs in its invasion of Ukraine.
Russian long-range missile stockpiles have dwindled after repeated attacks on civilian targets since October when Moscow also began using hundreds of Shahed suicide drones, supplied in defiance of sanctions against weapons sales to the Moscow regime.
Iran first denied it had supplied drones to Russia but in early November foreign minister Hossein Amir-Abdollahian admitted the deliveries, but claimed they were sent before the Russian invasion.
There have been intelligence reports that Tehran might be planning to also supply long-range missiles to Russia.
The US and its NATO allies have strongly condemned Iran's drone deliveries to Russia. Washington, which has stopped nuclear talks with Tehran, has indicated that it expects the deliveries to stop before any further negotiations take place.
Iran's Supreme Leader Ali Khamenei completely denied Iran's involvement in the war during a speech he delivered in mid-March.
Ukraine has had increasing success in shooting down the relatively slow-flying Iranian drones. On December 5, the military said it had downed 60 of 70 Shahed drones, but Kiev continues to request reinforcements to its air defense systems from the West.