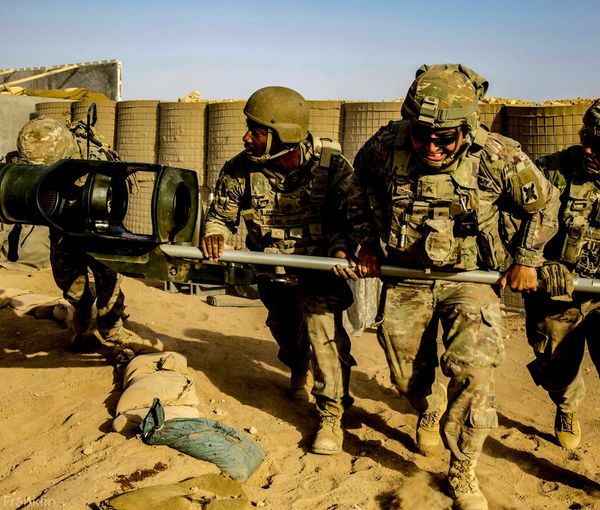 Iranian-Backed Militia Drone Killed US Contractor In Syria: Official
A US official says several American civilians and military personnel were wounded and a contractor was killed by a drone attack from an Iranian-backed militia in northern Iraq on March 23.
The origin of that attack had never been reported, but a senior US military official acknowledged it to The Wall Street Journal on Saturday.
As a result of the attack on a maintenance hangar near Hasakah, Syria, the US contractor was killed, making it the first American fatality since Biden took office. Injuries also affected 24 US service members, many of whom suffered traumatic brain injuries.
"When that attack happened, we did not know the launch point. We were able to exploit the engine of the drone, which had a serial number, which clearly tied it back to Iran," the senior US official said.
"We're not looking to get into tit for tat skirmishes with these groups, which some of the groups want us to do," said the senior US official. "Our policy is to hold Iran accountable for all these attacks."
It is clear from the strikes that the Biden administration faces difficulties in the Middle East as it shifts its military focus to deterring China and Russia.
Additionally, it highlights the challenges the United States faces in coming up with a policy to deal with Iraq 20 years after Saddam Hussein's regime fell.
Several former officials and experts have criticized the administration's approach for downplaying problems in Iraq, such as those caused by militias supported by Tehran.