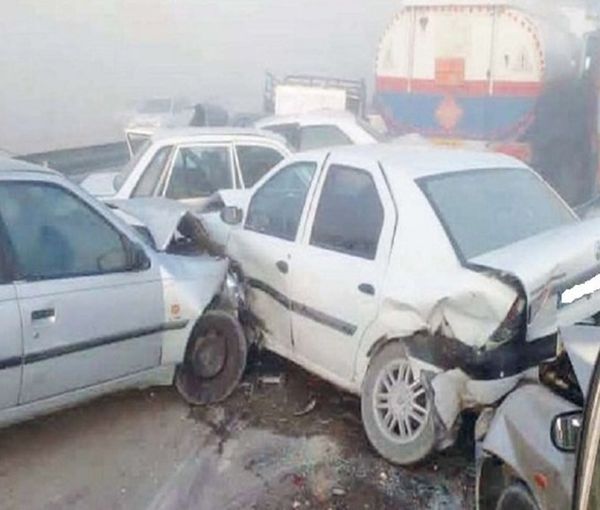 Police Says Safety Of Iranian-Made Cars Not Improved In A Decade
Traffic police in Iran says in the last 10 years, the quality of domestically produced cars has not improved "even ne percent."
Deputy Traffic Police Chief, Taymour Hosseini told Tasnim news agency on Sunday that Pride and Peugeot 405 still cause fatal accidents although their production has stopped. Both cars are copies of much older foreign cars produced with inferior quality.
"The authorities have announced the production of Pride and Peugeot 405 has stopped, but in practice similar cars are being produced," he added.
According to Hosseini, the number of people killed in road accidents has even increased in recent years.
"According to figures announced in the past Iranian year [ending on March 20], 19,491 people lost their lives in traffic accidents, which shows a 16% increase compared to the previous year," he underlined.
Meanwhile, Kamal Hadianfar, Traffic Police Chief, said in a press briefing on Sunday that "Last year, two to three people died in car accidents every hour, while 25 others were injured."
Many Iranian officials and authorities, including President Ebrahim Raisi, are critical of the local car industry, with pundits blaming a "mafia-like" influential group behind a ban on car imports, to eliminate competition.
Hadianfar once described Iranian cars as "death wagons", and criticized manufacturers for importing parts from China, saying there is no effective quality control.
Iran's automotive industry, the county's largest after oil and gas, employs 700,000 workers.
With around 20,000 annual deaths, Iran has a poor traffic safety record. According to World Health Organization (WHO) data published in 2018, road traffic accident deaths in Iran reached 21,831 or 6.5 percent of all fatalities.