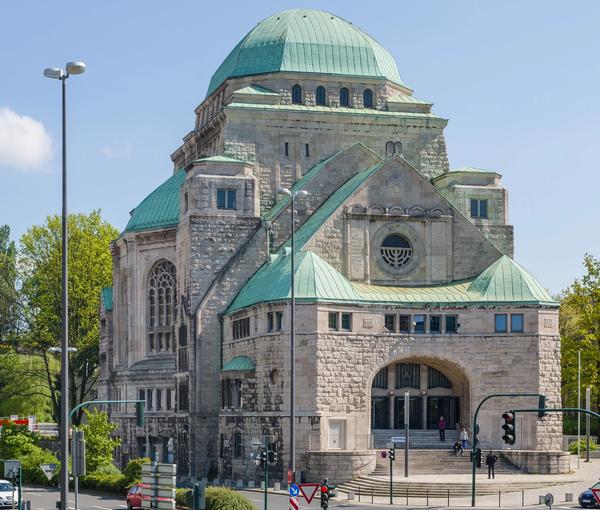 German-Iranian Charged For Tehran-Backed Synagogue Attack
Germany has charged a German-Iranian for a regime-backed attempted arson plot on a synagogue in Dortmund.
The federal prosecutor's office announced the verdict against Babak J. on Thursday, saying he was instructed by an intermediary "acting on behalf of unknown Iranian state agencies" in November to carry out the attack.
Following the order, the accused is said to have sought to convince an acquaintance to set fire to the synagogue using a Molotov cocktail.Apparently, the acquaintance had refused.
Later, Babak J.'s handler named another synagogue as a target in the city of Bochum rather than Dortmund, prosecutors said, adding that "the accused refrained from attacking the well-monitored synagogue in Bochum itself for fear of discovery".Instead, he tried to set fire to a school building adjacent to the synagogue. 
It is one of a series of foiled attacks in recent months on Jewish sites at the behest of the regime, In March, Israeli intelligence foiled a plot to target a Jewish cultural center in Greece.
Also in March, the Washington Post cited Western intelligence officials as saying that Ramin Yektaparast was the main suspect in organizing an attack in November on a Jewish cultural center in the German city of Essen, allegedly at the behest of Iran's IRGC.