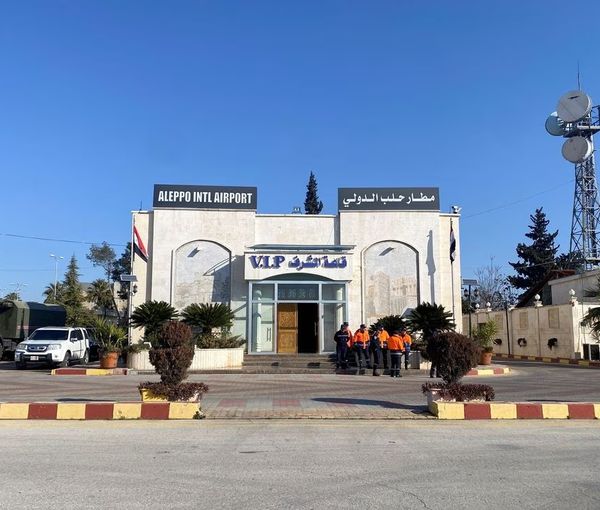 Israel Shutters Aleppo Airport On Eve Of Raisi's Visit To Syria
A soldier has been killed and seven others wounded, including 2 civilians, in an Israeli airstrike on Aleppo Airport on the eve of the Iranian president's visit to Syria.
According to Syria's state news agency, SANA, Israeli warplanes attacked the airport and other sites near the city on Monday night, leaving the airport out of service.
The symbolic attack, one of a series in recent years in the shadow war between Israel and Iran, comes right before Iranian President Ebrahim Raisi travels to the Arab country at the official invitation of the Syrian president for a two-day visit.
Raisi's visit is the first by an Iranian president since the start of Syria's civil war in 2011.
SANA claims Syrian air defense intercepted several incoming missiles following the Israeli invasion, a frequent claim by Damascus questioned by military analysts.
Israel has been attacking what it has described as Iran-linked targets in Syria since 2017, to prevent Islamic Republic forces getting entrenched near its northern borders and weapons reaching the Lebanese Hezbollah.
Iran intervened in the Syrian civil war as early as 2011 to defeat a rebellion against strongman Bashar Al-Assad.
Iran says its officers serve in an advisory role in Syria at the invitation of Damascus. Hundreds of Iranian forces and thousands of proxy militiamen including senior officers have been killed in Syria during the war.