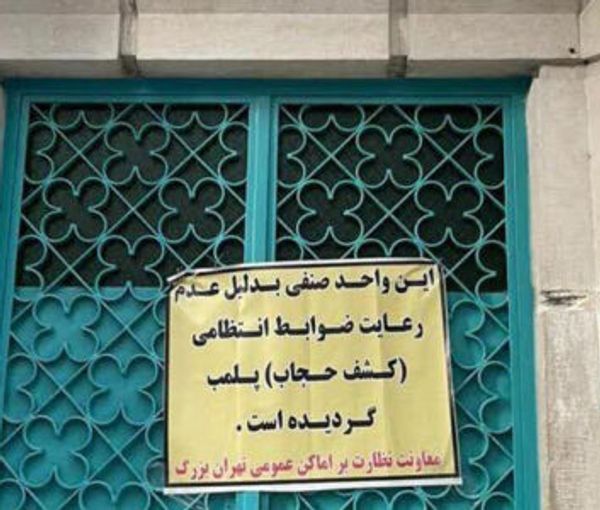 More Shops Sealed In Iran Over Hijab Rule
Several more stores have been sealed in Tehran and other cities over female customers' refusal to wear the government's mandatory hijab.
Meanwhile, the reopening of Opal shopping mall, a major shopping center in northern Tehran has angered some supporters of the regime.
IRGC-affiliated Fars News Agency reported on Sunday that at least 13 cafes and restaurants in Tehran were sealed in connection with removing of mandatory hijab by customers or staff.
In another development, Iranian media reported that some stores in Opal shopping mall have been sealed again after reopening on Sunday.
The shops had offered discounts to clients who come in person without veils.
However, the owners denied publishing the offers on social media and apologized.
Iranian regime has closed at least 2,000 businesses since late March for women's refusal to wear compulsory hijab, with tens of thousands of employees losing their jobs.
Hardliner media reported April 25 that some businesses, mainly restaurants and cafes, owned by celebrity artists and popular footballers have been shut down or received warnings over defiance of hijab rules by their staff and customers.
Authorities also announced on the same day that they had shut down Opal Mall, a massive modern shopping center with over 450 businesses in Tehran. Shargh said the closure of the mall alone affected around 2,500 jobs.
The recent campaign to enforce hijab rules has caused some violent incidents involving pro-hijab vigilantes and women who defy it. A 60-year-old woman had a cardiac arrest this week when a fight broke out between vigilantes and members of her family over hijab.