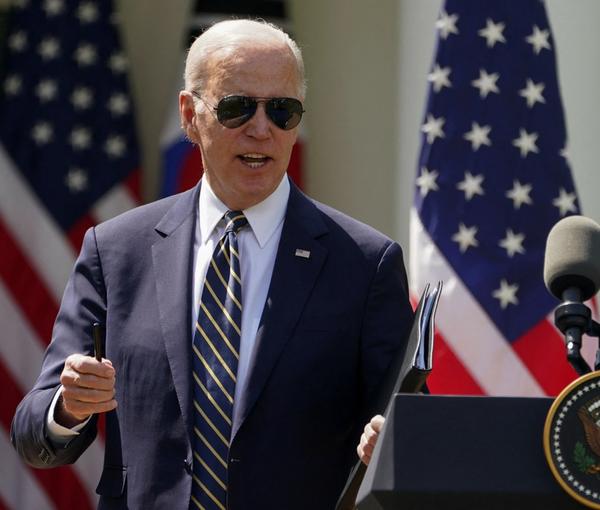 Biden Tells Iran, Russia To Release Hostages, Imposing Sanctions
The United States imposed sanctions Thursday on Russian and Iranian security entities and officials accusing them of the wrongful detention of Americans.
The sanctions also targeted four senior commanders within IRGC's Intelligence Organization, although among them were at least one individual who had been already subject to previous US sanctions.
President Joe Biden issued a statement taking credit for "first-ever sanctions against actors for engaging in the wrongful detention of Americans."
Although the sanctions targeting financial activities of the designees are more of a symbolic punishment, it does show Biden's determination to maintain measured pressure against the Islamic Republic.
The Russian domestic security service, FSB, which was targeted because officials said it was involved in the detention of at least one US citizen whose name was not disclosed, was also subject to previous US sanctions.
Speaking to reporters in a briefing call on the condition of anonymity, senior Biden administration officials said Thursday's move aimed to show that there would be consequences for those who tried to use US citizens for political leverage or seek concessions from Washington.
"Our actions are a clear and direct warning to those around the world who wrongfully detain U.S. nationals of the potential consequences of their actions," US Secretary of State Antony Blinken said in a statement.
The move, the US officials said, aimed to promote accountability, and by doing so prevent and deter further politically motivated detentions of Americans abroad. He added Thursday's sanctions were just the beginning and that there was possibly more to come.
Russia and Iran, two U.S. adversaries, hold a number of American citizens in their prisons, detentions Washington says are wrongful and politically charged.
Iran has been taking Americans hostage since the early days of its Islamic government 44 years ago, with the famous case of extremists occupying the US embassy in 1979 and keeping dozens of American staff hostage for 444 days.
While the Biden administration does not use the word "hostages" to describe Iran's detention of Americans, international human rights experts and organizations describe Iran's policy as hostage taking.
However, in his statement Thursday, the President did use the word. "Today – and every day – our message to Russia, Iran, and the world is holding hostage or wrongfully detaining Americans is unacceptable. Release them immediately."
In one, Washington has secured the release of US basketball star Brittney Griner who was held in Russia on drug charges, by commuting the sentence of Russian arms dealer Viktor Bout.
The plight of Americans detained by foreign governments has moved into the spotlight with Griner's case. Although the US government does not provide figures, there are more than 60 such detainees, according to the James Foley Foundation, named after an American journalist abducted and killed in Syria.
Iranian government media barely made a mention of the US designations on Friday, and so far, no official has reacted.
With reporting by Reuters