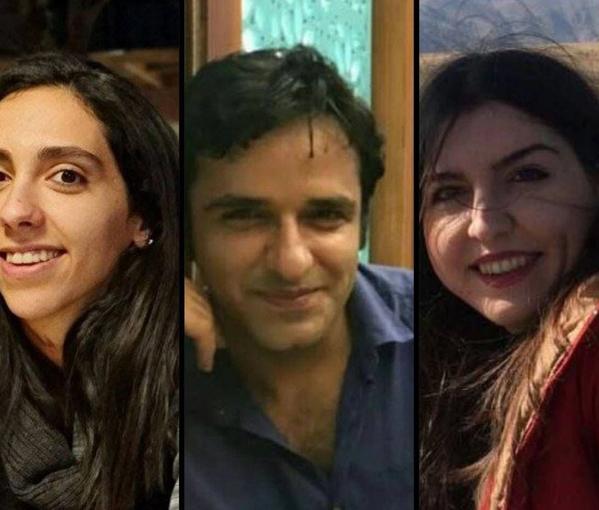 Iran Indicts Three Activists Protesting To Chemical Attacks On Schools
Three student activists in Iran have been summoned and indicted after protesting the serial poisoning of schoolgirls across the country.
Zia Nabavi, a former political prisoner, and student activist who was summoned to the Evin court together with two other activists, Fereshteh Tousi and Hasti Amiri, announced Monday that they have been accused of "propaganda against the state".
The students from Tehran Allameh University held a gathering on March 7 to protest against the chemical attacks on students which began on November 30 in Qom.
Close to 300 schools and thousands of students have been targeted by chemical attacks with as yet, no clear answers from the government and no convictions made.

Nabavi is no stranger to the brutal regime's crackdowns, having previously served nine years of a 10-year sentence on charges of "creating unease in the public mind" before being released in February 2018.
The attacks have mostly affected girls' schools to quash the wave of anti-regime unrest which followed the death in custody of Mahsa Amini, with women leading the Woman, Life, Freedom revolutionary movement and rejecting the mandatory hijab.
Hundreds of girls have since been hospitalized with symptoms including respiratory distress, numbness in their limbs, heart palpitations, headaches, nausea, and vomiting.
Ordinary Iranians have been suspicious of the involvement of the regime itself, or religious extremists protected by the regime, calling the attacks "state terrorism," although the regime has denied responsibility and even staged arrests of suspects after widespread protests.
Popular belief is that such large-scale and coordinated attacks cannot happen without the green light of regime authorities.