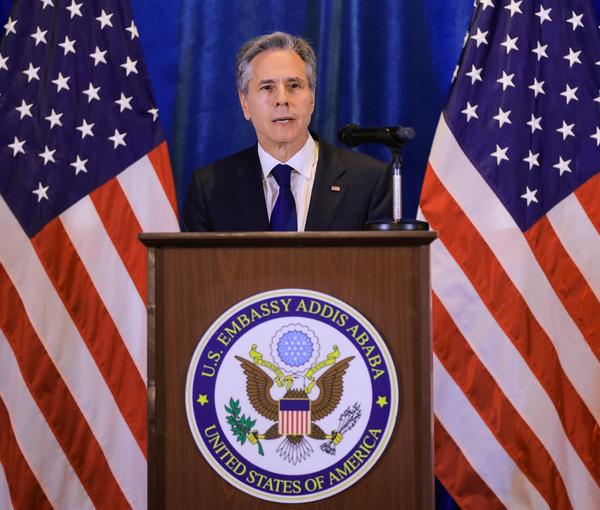 US Expresses Solidarity With Iranians In Face Of Regime Repression
Hours after the US government imposed new sanctions against regime officials, Washington once again expressed support for the Iranian people.
Secretary of State Anthony Blinken wrote in a tweet on Monday that the US remains "committed to supporting the people of Iran as they face brutal repression from the Iranian regime".
Blinken reiterated that the Iranian officials targeted by the US and UK sanctions were involved in serious violations of human rights or censorship in Iran.
The US Treasury Department on Monday imposed sanctions on four senior Iranian law enforcement and military officials involved in crushing protests following the death in custody of Mahsa Amini.
The department said it was taking action against the new secretary of Iran's Supreme Council of Cyberspace (SCC), the authority responsible for Iran's cyberspace policy and blockage of popular websites.
Earlier in the day Britain and the European Union also announced fresh sanctions on Iranian officials for human rights violations.
The US Special Envoy for Iran, Robert Malley slammed the repression of Iranians protesting against the regime. "Iran's brutal treatment of the people of Iran and its pervasive censorship of the internet should continue to alarm the entire world," he said.
He said the sanctions are simply the latest in a series of actions taken in close consultation with Washington's allies and partners and aimed at holding the Iranian regime accountable.