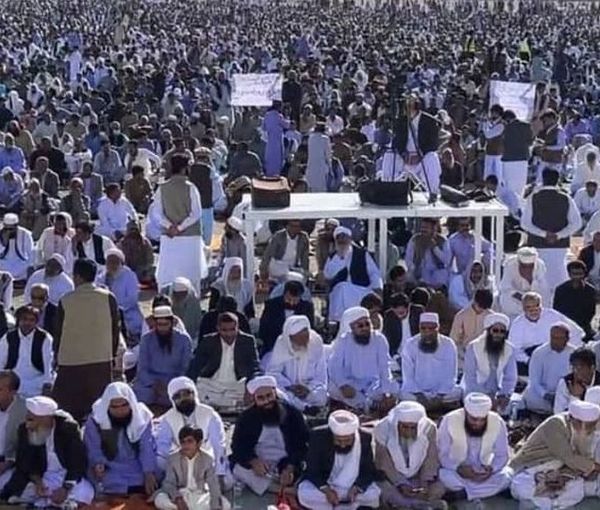 Iran's Top Sunni Cleric Blasts Regime Over Economic Crisis In Eid al-Fitr Speech
Iran's leading Sunni has called for "big changes" and criticised the regime's economic failures in a speech for Eid al-Fitr.
Mowlavi Abdolhamid was speaking on Friday, as Iran's Sunni minority celebrated the holiday, despite Supreme Leader Khamenei decreeing that Eid is on Saturday.
Addressing the devaluation of the rial, he observed that even government officials and members of the armed forces are unhappy with the current situation, saying: "It seems that the government is unable to solve this problem.
"People are tired of this situation. There is a need for big changes in the country, and people will not achieve their wishes with minor changes."
Abdolhamid, the unofficial voice of the country's Sunni community – about 10% of Iran's population of 88 million – announced Friday as Eid al-Fitr, celebrated by Muslims worldwide as the end of the month-long dawn-to-sunset fasting of Ramadan.
In Iran, in the last days of the month of Ramadan, several groups of experts representing Khamenei go to the different zones of the country to determine the date of the festival.
Although he did not mention Khamenei by name, Abdolhamid appeared to criticize the Supreme Leader, saying that "Islam should not be harmed by the behavior of the officials."
While stressing the importance of "territorial integrity" and "national security", he said that "protests and free speech are people's right."