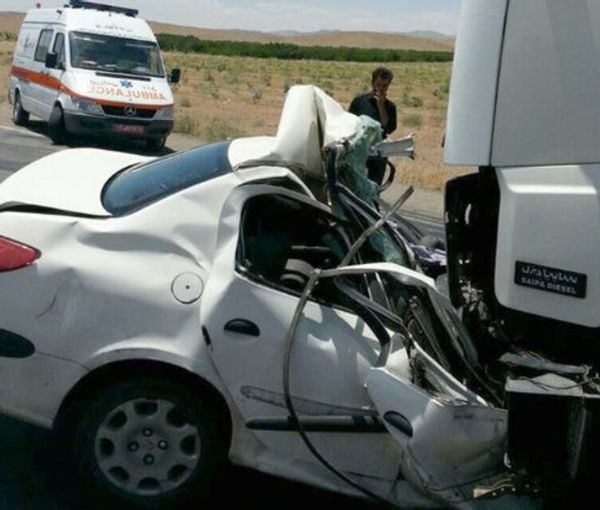 Iran Sees Surge in Road Accident Deaths During Nowruz
A horrific death toll of at least 1,168 fatalities has been claimed in road accidents in Iran during the new year holidays.
The shocking figure is an indictment of the poor state of roads and cars in Iran, which has one of the world's worst traffic safety records.
The devastating total represents a rise of 22 deaths on Norwuz last year, when 1,146 people died in Iran over the holiday period.
The new figures were revealed on Monday by the head of Iran's Forensic Medicine Organisation, Abbas Masjedi Arani: "During the implementation of a safety plan on the country's roads from March 16 to April 4, at least 1,168 people died in traffic accidents."
The tragic death toll comes despite supposed measures and plans by the regime to improve road safety.
Iran's Police Chief Ahmad-Reza Radan had claimed on April 1 that during the Nowruz holidays "we saw a decrease in road casualties in the country."
Nowruz is a major Iranian holiday that is celebrated annually on the first day of spring. This year, the holiday was marred by a tragic surge in road accident deaths while thousands of others were also injured.
The causes of the road accident deaths in Iran are varied. Poor road conditions, reckless driving, and inadequate safety measures are some of the main culprits, but the regime tries to convince citizens that the "human factor," or the drivers, is the main reason.
Between March 2021 and March 2022, traffic-related accidents claimed the lives of nearly 17,000 Iranians. One person dies in a road accident every half hour in Iran according to local media.