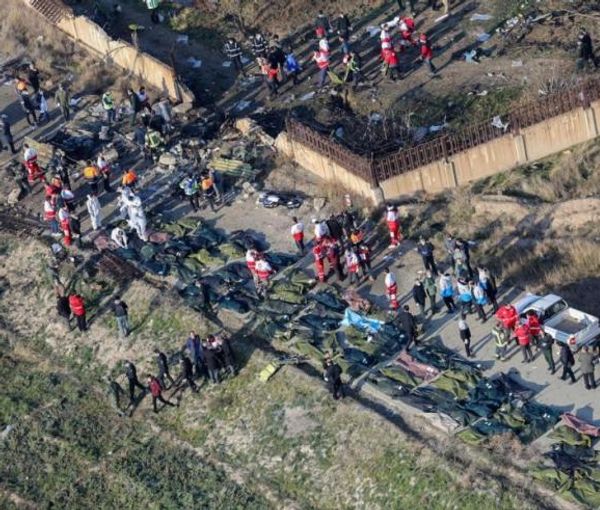 Iran Sentences 10 Low Ranking Personnel Over Downing Of Ukrainian Airliner
A court in Iran has issued sentences for 10 military personnel in connection with the shooting down of a Ukrainian passenger jet in 2020.
The judiciary's Mizan Online website reported Sunday that a commander was sentenced to 10 years in prison, while nine others were sentenced to between one and three years.
The names of none of the senior military and government officials could be seen in the list, while families of victims demand to know which senior officers issued the order to fire at the plane.
"Examining this case has been one of the most important, sensitive and complex judicial processes in recent years," added the website.
According to Mizan, the commander's action "was due to his ignorance of the situation and his misplaced belief that the discovered target was hostile."
The PS752 was shot down by two air-defense missiles fired by the IRGC as it took off from Tehran's Imam Khomeini International Airport. Hours earlier, the IRGC had fired more than a dozen missiles at Iraqi bases hosting US troops in retaliation for the killing of its Quds Force Commander Qassem Soleimani in a US airstrike in Baghdad just five days earlier.
All 176 passengers and crew, including 63 Canadians as well as 82 Iranian citizens died in the disaster.
On December 28, 2022, the Coordination Group of countries affected by the tragic incident announced an important step in the pursuit of accountability in accordance with international law. Members of the group Britain, Canada, Sweden, and Ukraine urged Iran to agree to arbitration as Tehran has stonewalled over an independent investigation and proper compensation.