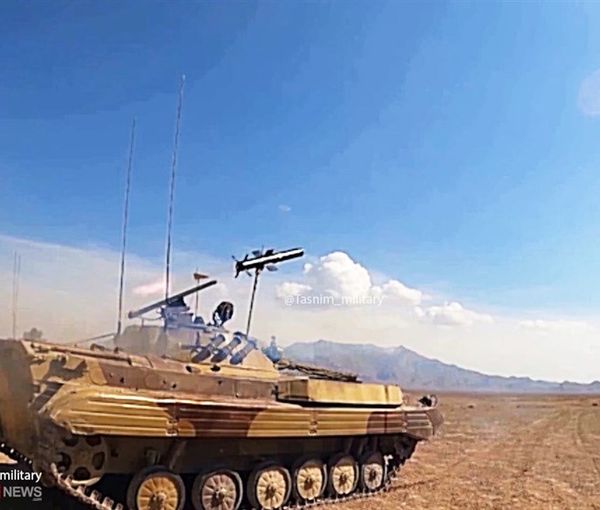 Iran Says IRGC Test-Fired Latest Anti-Tank Missile
The Islamic Republic says the ground forces of the Revolutionary Guard Corps (IRGC) has successfully test-fired its newest missile Sadid 365.
Ali Kouhestani, Head of IRGC Ground Forces Research and Self-Sufficiency Jihad Organization, said in an interview with Tasnim news agency on Saturday that "Sadid 365 is a guided anti-armor missile with a range of 8 kilometers, which is capable of destroying all kinds of armored equipment."
"This optically guided missile is highly accurate in hitting the target, and with the ability to attack from above, it can also pass through the active defense systems and destroy them," added Kouhestani.
The description is similar to the capabilities of the US Javelin anti-tank weapon.
In the top attack mode, the missile is required to climb sharply after launch and travel at a certain altitude, then plunge on top of the target. In this method, unlike the conventional methods, the missile travels a ballistic path to hit the target.
The method is more effective because usually the top armor of the tank is the weakest part, and it is easier to penetrate it.
Last week, Kouhestani claimed that the IRGC has developed its latest suicide drone known as the Meraj 532, that will be used by the ground forces with a one-way range of 450km.
Iran's provision of drones to Russia in its war against Ukraine - a claim it denies - has led to a host of new sanctions on from Western countries including the US and Australia, and the European Union.