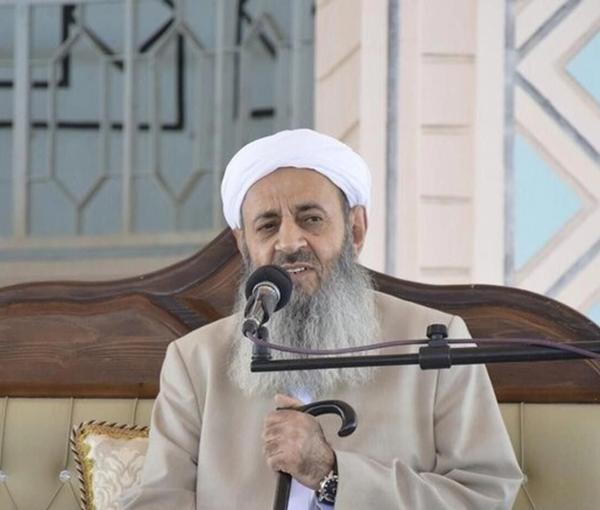 Sunni Cleric Says Regime Implicated In Chemical Attacks On Schoolgirls
Amid nationwide state-sponsored anti-Israel rallies, people of Zahedan held another round of antiregime protests following their Friday prayers. 
The city's prominent Sunni cleric, Mowlavi Abdolhamid, delivered another fiery sermon criticizing the regime for its heavy-handed crackdown on protesters, particularly women who have revolted against the Islamic Republic's compulsory hijab rules. 
Referring to the renewed wave of chemical attacks against schoolgirls across the country, he slammed the authorities who want to use traffic cameras to identify women who remove their headscarves in public but would not use the cameras to arrest the perpetrators of poisonous gas attacks on girls' schools. 
When the perpetrators of these attacks are not identified in a country which uses numerous surveillance devices, it means that these incidents have "roots in the system". This is why people do not believe the authorities and think that the regime is implicated in the attacks, he said. 
During the past weeks, Abdolhamid had said several times that the chemical attacks are the regime's revenge against the teenage girls who protested against the Islamic Republic, especially following the death in custody of 22-year-old Mahsa Amini in September 2022. 
More than 300 schools have been targeted since November 2022, without any apparent effort by the government to seriously pursue the perpetrators or explain to terrified parents and students what was happening in so many schools. 
Earlier in the week, Moineddin Saeedi, a member of the Iranian Parliament from Chabahar in Sistan and Baluchistan Province, also said, "If these cameras can detect crimes to such an extent, why are we currently facing the poisoning of girls?"