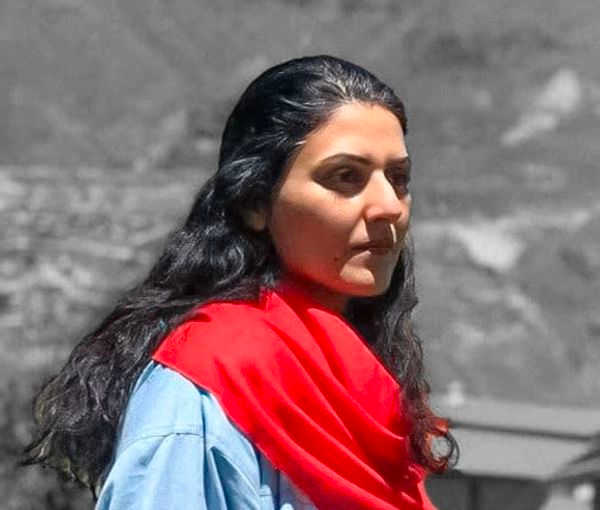 Iranian Activist Sentenced To Seven Years Behind Bars
Golrokh Iraee, an Iranian civil rights activist who has been detained for 200 days, has been sentenced to seven years in prison.
Iraee, a writer, accountant, political prisoner and a human rights defender has advocated passionately against the practice of stoning in Iran.
During the mass arrest of activists amidst the Mahsa Amini protests in September 2022, Iraee was arrested by security forces in her house.
She is now sentenced to six years in prison on charges of "association and collusion to commit crimes against national security" and to one year on the charge of "propaganda against the government".
The activist has also been given a two-year travel ban, a two-year ban on living in Tehran, a two-year ban on attending parties and gatherings and has had her mobile phone confiscated.
The security institutions and the judiciary have put pressure on Iraee and her family many times, saying the only way for her to be released from prison is to write a personal pardon request to Ali Khamenei, the supreme leader of the Islamic Republic.
In September 2014, Iraee and her husband were both arrested by the Revolutionary Guards after the discovery of writings about the stoning of women. Iraee was released from prison in April 2022 after enduring years of imprisonment. However, her release lasted only four months.