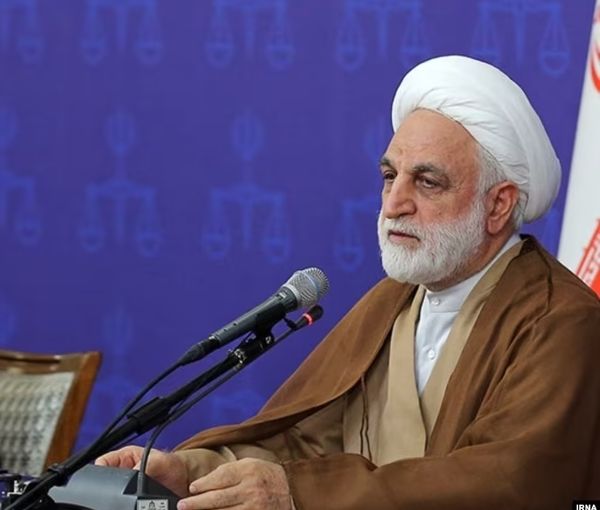 Following Khamenei's Cue, Iran Judiciary Brands Hijabless Women 'Spies'
Echoing recent remarks by Iran's ruler Ali Khamenei, judicial authorities say those who oppose compulsory hijab rules are in league with intelligence agencies of 'enemies'.
Two days after Khamenei's assertion that flouting hijab is "religiously and politically haram," Iran's Chief Justice Gholamhossein Mohseni-Ejei said women and girls who are not willing to abide by the mandatory Islamic dress code regulations and appear in public without headscarves are "linked to foreign spy agencies".
Without providing any documents to prove his claim, he said, "Today, the enemies are advancing their conspiracies in various ways and plan to fuel deviance in our society."
Threatening those who defy hijab rules with stricter punishment, he said that "the enemies are trying to tie the hijab issue to politics." Earlier in April, he warned of strict punishment for women flouting hijab rules.
Also on Thursday, Mohammad Mossadegh, the first deputy head of the judiciary, warned, the judiciary "will deal seriously with the enemies and norm-breakers who cooperate with the spy services in promoting unveiling in Iran."
Alireza Panahian, a spokesman of Khamenei's office and the head of the Supreme Leader's think tank for universities, supported the sentiments, saying "We must make a change in our religious teachings, this situation is no longer tolerable when we see this amount of religious aversion in the society." However, he added some balance by asserting that atheism in society is not prevalent, and that "people have not revolted against religion."
The remarks came following Khamenei's Tuesday speech, during which he claimed that foreign intelligence services were encouraging Iranian women to disobey mandatory hijab.