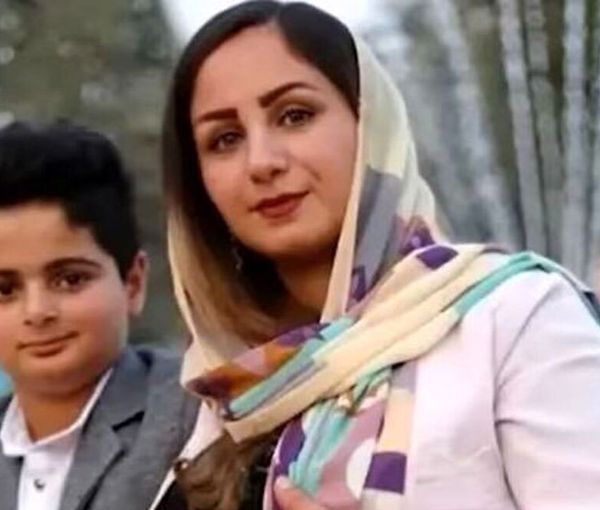 Iran Sentences Rebel To Death By Forced Confession To Child Murder
Iran has sentenced a protester turned rebel to death for the killing of a nine-year-old during unrest in November, although the victim's family insists he is innocent.
The judiciary's news website, Mizan, said Friday Abbas (Mojahed) Kourkour has been sentenced to death for the killing of Kian Pourfalk in Izeh in southwestern Iran on November 15, adding that the sentence could be appealed.
Kian and his family were targeted by plainclothesmen during a night of protests in Izeh while they were in their car. Kian's father was also paralyzed as a result of serious injuries he sustained during the attack.
His mother, Zaynab Molaei-Rad, who was also in the car, has always insisted that it was plainclothes agents, not Kourkour and his friends, who sprayed their car with bullets and killed her son.
A former lawmaker from Izeh, Hojjatollah Darvishpour, confirmed the account Kian's mother gave at her son's funeral and said she had provided all the details about those who shot and moved her son and husband to the Red Crescent and then hospital.
Belgian politician Tomas Roggerman has accepted political sponsorship of Kourkour.
Kourkour's family also insist that he was not anywhere near the site of the shooting and was tortured into "confessing" to the shooting in which Kian was killed. His mother, Golanbar Kourkour, has appealed to Iranians to help prevent his son from being innocently executed.
Six others including three other children, were also shot dead in Izeh during the same night but authorities claim the attacks were perpetrated by "terrorists" who wanted to discredit the regime.
Shocked by the indiscriminate killing of children including Kian during nationwide protests that began in mid-September many Iranians began to call the Islamic Republic a "child-murderer regime". Tens of other children, including a two-year-old, were killed by security forces during the protests.
Kourkour's mother appealing to Iranians to save his son's life.
Kourkour and three other men, their families claim, armed themselves to take revenge on the government for the killings of November 25 in Izeh and hid in a village near the city but were ambushed by security forces four days later.
During an hours-long standoff in which security forces used heavy machine guns and anti-tank grenade launchers, two members of the group were killed and Kourkour and another man were arrested.
Over 500 protesters and bystanders were killed by security forces during the protests across Iran. Authorities have only taken responsibility for the killing of one protester, the 27-year-old Mehran Sammak, who was shot by a senior police officer in his car in northern Iran on November 29.
The regime executed four young men for their alleged role in the killings of government agents in December and January after hasty trials.
Kian's mother with the mother of the man she says is wrongfully accused of killing her son.
The accused were not allowed to have access to defense lawyers before and during their trials. Many believe that protesters' death sentences were based on "torture-tainted confessions". Several other protesters have been sentenced to death in similar circumstances.
Death sentences based on torture-tainted confessions of the accused are not uncommon. Iran International has learned that currently two men, 19-year-old Farhad Beigi Garousi and 34-year-old Gholamreza Rasaei, have been tortured to confess to the killing of an intelligence official in Sahneh in Kermanshah Province in western Iran on November 18.
Kian Pourfalk and his family
Locals say the officer Nader Beyrami was killed in a clash with mourners when he and his forces raided a funeral ceremony for a local poet and musician to prevent the ceremony from turning into anti-government protests.
Rasaei's family say they have witnesses who will testify that he had not been present at the scene of the killing.
The deceased and both accused belong to the Yarsan religion which has many followers among the Kurdish population of the region. Many Yarsanis hide their religion for the fear of persecution.