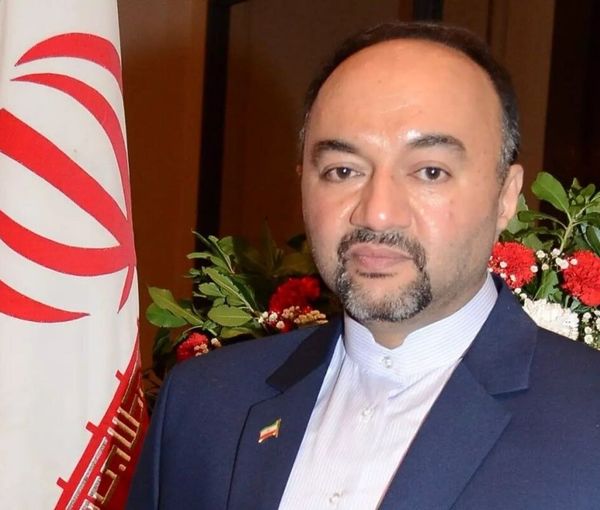 Iran Appoints Ambassador To UAE After 7-Year Hiatus
Iran has appointed an ambassador to the United Arab Emirates for the first time in seven years, Iranian state media reported on Tuesday.
Reza Amerihad, the newly appointed ambassador, formerly served as the director general of Iranian expatriates' office in the foreign ministry. His diplomatic posts also include the Islamic Republic's envoy to Algeria, Sudan and Eritrea.
The announcement came in less thana month after a high-level Iranian delegation -- led by Ali Shamkhani from Iran's Supreme National Security Council (SNSC) -- visited Abu Dhabi, hoping to mend ties with its Persian Gulf neighbor.
In an unexpected move last year, the UAE resumed diplomatic relations and returned its ambassador to Tehran after ties soured following the storming of the Saudi embassy in Tehran in January 2016. Saudi Arabia severed relations with the Islamic Republic after pro-government mobs attacked and ransacked its embassy in Tehran and consulate in Mashhad following the execution of a Saudi Shiite cleric.
Earlier in March, Iran and Saudi Arabia agreed to re-establish diplomatic ties after Chinese-mediated talks in Beijing. Over five days of negotiations, it was agreed that the two countries will reinstate ambassadors after seven years of tensions. Iranian and Saudi foreign ministers are scheduled to meet in Beijing on Thursday.
Crippling sanctions and a revolution which has plunged Iran into its worst recession in decades, has forced the hardline Iranian leaders to mend ties with neighboring countries in the hope for the revival of the 2015 nuclear deal known as the JCPOA.