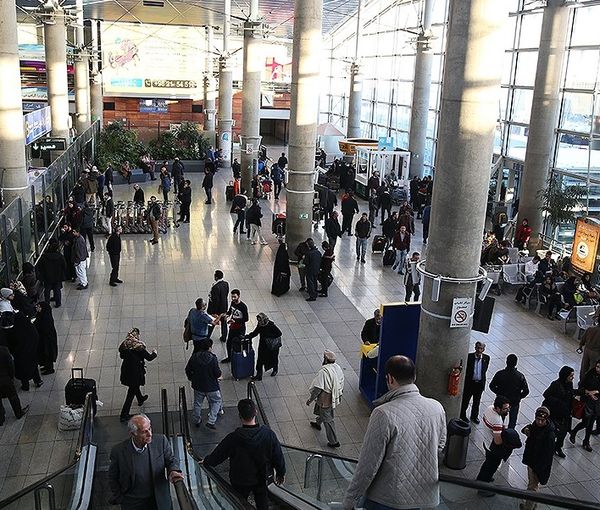 Iranians Emigrate As Governance Fails - Report
Iranians are emigrating from the country fleeing political and economic instability, with the UAE top of the list, a 600-page report issued in Tehran says.
Systematic corruption has also been a key factor for migration among the two groups of university students and graduates, and doctors and nurses. Sanctions and the falling national currency as well as inflation are the main factors affecting "businesspeople." 
In its latest annual outlook, Iran Migration Observatory says the UAE hosts the highest number of Iranians living abroad with over 450,000 Iranian-born residents, followed by the US, Canada, Germany, Turkey and the UK, as Iranians seek a better quality of life.
Although a report published in Iran cannot openly blame the political environment as a reason for migration, lack of social freedoms and the discriminatory nature of the authoritarian clerical political system also play a major role to drive young people out of the country.
A "lack of opportunities to be influential", "feeling useless in the country", and "lack of a promising prospect for the future" strengthen the motivation for migration and push people to actively plan for their emigration, the observatory said. 
The number of Iranians living in Turkey has increased five-fold during the past seven years to stand at about 155,000. Based on international statistics, the report claims that more than two million Iranians are living abroad. However, the High Council of Iranian Affairs Abroad, an affiliate of the country's Foreign Ministry, put the number at over four million people.
The report published in December covering 2022 also said that potential for growth and salaries were among other factors driving people out.
The risk of brain drain is also high as Iran fails to invest in key jobs of the future and technologies which surround that such as robotics, cloud computing and blockchain. The report called it "a chronic policy confusion," and a crisis awaiting the human resources of the country.
Citing international databases, the document says Iran ranked 54th in terms of the number of migrants leaving the country. In terms of students going abroad to continue their studies, Iran ranked 17th. 
Nationwide antigovernment protests since September and a further deterioration in economic conditions appear to have encourages more professionals to leave.
A scene of anti-regime protests in Tehran
Oman is also emerging as a new favorite destination. During the past year about 30,000 personnel of different medical professions, including doctors, nurses, and paramedical technicians, have applied for Certificates of Good Standing with intent to immigrate to Oman.
In April, Iran's Medical Council said about 4,000 doctors have applied for Certificates of Good Standing in the previous 12 months with the intent to leave the country. Council spokesman Reza Laripour said that the annual number of such applications was less than 600 between 2013 and 2015.