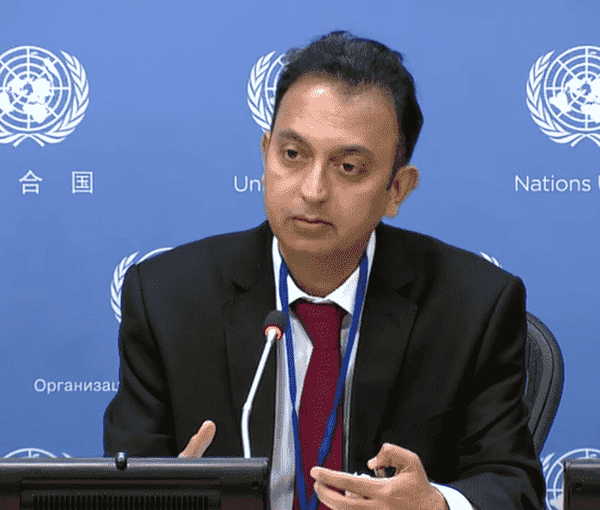 Iranians Will Certainly Get Justice: UN Special Rapporteur
UN Special Rapporteur on Iran's human rights situation says the international community is united in ensuring that those who have committed violations and violence in Iran will be held accountable.
Javaid Rehman told Iran International on Saturday that "I'm confident Iranians will get justice", but the establishment of a precise accountability mechanism in the form of international fact-finding mission is a concrete step forward.
He said there are serious instances of violations of the rights of the people since September 16, 2022, when protests erupted, while over 500 people were killed by state authorities, including 71 children.
"Accountability must now take its course and people who have committed this very serious violations of human rights must be held accountable."
He further noted that to bring a stop to further future serious violations of human rights in Iran the international community and global media must exert pressure on Iranian authorities to respect international law and the United Nations Human Rights Council.
Rehman also urged the Islamic Republic to allow fact-finding missions so that they can assess, investigate, and hold the perpetrators accountable.
Elsewhere in his remarks, the UN Special Rapporteur expressed support for the right of the Iranian people to protest.
"They have challenged the state authorities and they have also reached out to me to say that they are suffering, and their rights are being violated. So, I would encourage these young, brave Iranian people, and I am there for the Iranian people. I would support them," he underlined.