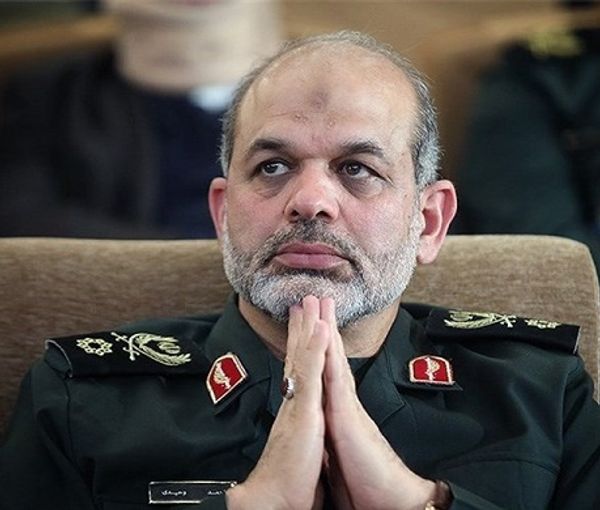 Interior Minister Says Enemies Caused 'Minor' Trouble By Protests
Iran's interior minister says the past Iranian year was not a difficult year, "but enemies caused trouble and created disturbance" for the Islamic Republic.
Ahmad Vahidi, who is an IRGC general, told ILNA news agency on Saturday that "the enemies try to prevent us from dealing with the basic issues by creating marginal problems. In no way, neither our officials nor our beloved nation should pay attention to these sidetracks."
Using the term "enemies" is a favorite of Supreme Leader Ali Khamenei to refer to the United States, Israel, US allies in the region and in Europe.
Following Khamenei's lead, Iranian officials claim that the ongoing antigovernment protests across Iran were instigated by foreign enemies and protesters are often accused of endangering national security.
The interior minister's claim that the regime faced "marginal issues" contradict the extent and duration of the nationwide protests that were unprecedented since the establishment of the Islamic regime in 1979.
According to the US-based Human Rights Activists News Agency (HRANA) over 500 people have been killed during anti-government protests in Iran since September.
Among the dead are tens of minors and security forces, the agency reported. Nearly 20,000 people had also been arrested and four have been executed. Protests were triggered by the death in custody of Mahsa Amini, 22, an Iranian Kurdish woman who was arrested by morality police for allegedly not complying with Islamic dress codes.