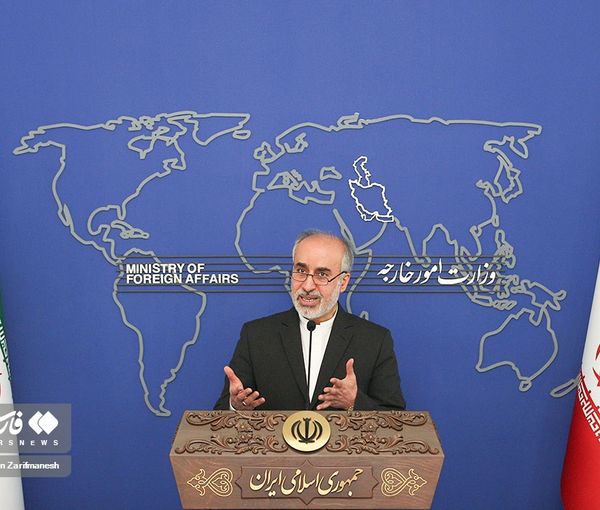 Iran Calls Biden's Nowruz Message For Iranian Women A 'Lie'
Iran's foreign ministry spokesman says the message by US President Joe Biden on the occasion of Iranian New Year, Nowruz, supporting Iranian women's demand for freedom, is a "lie".
In a tweet on Tuesday, Nasser Kanaani said, "the false claim of supporting Iranian women while Washington intensifies the cruel sanctions against the Iranian nation is a display of the hypocrisy and hostility of the American regime and its anti-Iranian leaders."
US President Joe Biden in a statement on Monday congratulated Iranians on the arrival of Nowruz saying this year, the New Year comes at a difficult time for many families, when hope is needed more than ever—including for the women of Iran who are fighting for their human rights and fundamental freedoms.
"The United States will continue to stand with them, and all the citizens of Iran who are inspiring the world with their conviction and courage. And together with our partners, we will continue to hold Iranian officials accountable for their attacks against their people."
However, Kanaani claimed in his tweet that "Enmity with the Islamic Republic of Iran and the Iranian nation is a constant part of the foreign policy of the American regime."
This is Biden's third Nowruz message since he entered the White House. The President and the First Lady also took pictures next to the Haftseen table which is an ancient Persian tradition representing seven symbols to celebrate the beginning of the Iranian new year.