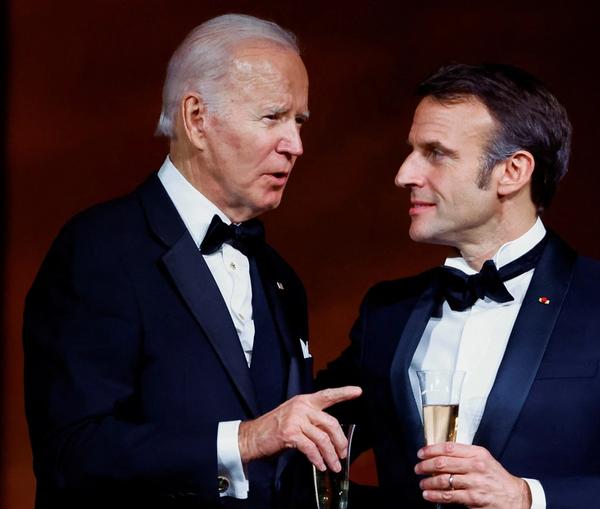 State Department Says Success Of Iran Policy Was Uniting Allies
US State Department's outgoing spokesperson Ned Price says the major success of the administration regarding Iran has been forging unity with allies.
Asked by Iran International's correspondent how he judges US policy on Iran after no diplomatic successes in two years, Price argued that Iran poses "a number of challenges, and we've always been clear-eyed that those challenges are difficult – they are complex; they cross into many different realms."
Price claimed, "when you take a look at each one of those realms, you have seen us work with allies and partners in ways that meaningfully protect our interests and promote our interests."
However, since President Joe Biden signaled his readiness in 2020 to revive the Obama-era nuclear deal with Iran, known as the JCPOA, the Islamic Republic has dangerously increased the level of its uranium enrichment, first to 20 and then to 60-percent purity starting in early 2021.
It also increased oil shipments to China despite US sanctions and continued its meddling in the Middle East. Tehran has also refused to fully cooperate with the International Atomic Energy Agency (IAEA) and in fact has substantially reduced the UN watchdog's monitoring capacity at its nuclear installations.
The Biden administration also agreed to hold indirect talks with Iran to revive the JCPOA, with Russia playing a major role until its attack on Ukraine last year. Talks lasting 18 months came to a deadlock in September 2022, as Iran stonewalled while it was shipping kamikaze drones to Russia.
US envoy for Iran Robert Malley meeting Russia's representative in nuclear talks Mikhail Ulyanov in Vienna, just weeks before the invasion of Ukraine, on December 29, 2021
Price also admitted that Iran did not conduct honest negotiations. The "Iranian regime has not been true to its word when it said early on in this administration that it sought a mutual return to compliance with the JCPOA. It has consistently proven itself unable or unwilling to do so," Price said.
"When it comes to Iran's nuclear program, of course this is one of those core challenges. But I think when you look at where we are now as opposed to where we had been or where the previous administration had been, we are now united with our European allies," Price said, highlighting the only area of success in two years.
Former President Donald Trump's unilateral style in foreign policy had annoyed the Europeans, who often just tolerated his moves but were clearly unhappy. But the same cannot be said about US allies in the region, where both Israel and the block led by Saudi Arabia agreed with Trump's policy of 'maximum pressure' against Tehran.
With the latest move by Saudi Arabia to re-establish diplomatic ties with Iran under Chinese guarantees, clearly shows regional allies are not sure about the Biden administration's ability to handle Iran.
Secretary of State Antony Blinken speaking to reporters in Ethiopia Wednesday tried to put a positive spin on the development, saying, "anything that can help reduce tensions, avoid conflict, and curb in any way dangerous or destabilizing actions by Iran is a good thing… And to the extent that China facilitated conclusion of this agreement to restore diplomatic relations, that's a good thing."
This will be seen by many as an admission that China is able to provide security to Saudi Arabia while the United States has somehow left a void.
As China, Russia and Iran began naval drills in the region less than a week after the Chinese-brokered deal, one administration critic tweeted, "Wondering if we'll hear from more anonymous US officials saying, 'ultimately, this a good thing'."